Broker reveals plans to boost client base | Insurance Business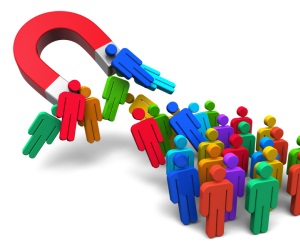 Insurance broker Trade Risk, which recently acquired a financial planner, is to grow its client numbers by educating tradesman on the importance of personal protection as well as commercial insurance.
In a move away from traditional broking acquisitions, Trade Risk bought The MoneyPot Financial Service's clients and goodwill in June. As well as offering public liability and tool insurance, Trade Risk now also offers trauma insurance, life insurance, income protection and TPD Insurance.
Since acquiring The MoneyPot, Trade Risk's book of business has grown by 50%. Shane Moore, managing director of Trade Risk, said the company aimed to grow its client base and revenue by educating tradesman about the important of having both commercial and life insurance.
"Often tradies aren't taking out insurance because they want to protect their business, they are doing it because they have been told to. We try to educate them on getting the right cover for their business and personal life. Being able to do it all in one place is a big advantage. Educating tradies is a big focus of mine and a major way in which we are trying to grow our client numbers."
Moore said life insurance and commercial coverage went hand-in-hand for tradesmen. He spoke of his surprise that few intermediaries offered both under one roof.
"It's strange that it's not more common," he said. "There is a huge divide between general insurance and life insurance. When you are dealing with people, the two of them should go hand in hand. While intermediaries are protecting the business side of things for their clients, they should protect the life personal side too – but a number do work on a referral basis."
Providing insurance for tradespeople is not without its challenges, Moore said, as larger general insurers are muscling in with the lure of lower premiums.
"Bigger players offer really competitive premiums. Sometimes they do not ask the right questions. We inform the consumer that we specialise in insurance for tradies and understand their risks better than big general insurers."