Broker shares how it bounced back after losing major clients | Insurance Business Australia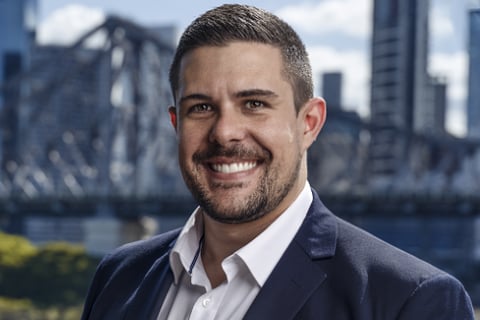 It was within a span of a few months last year when Hunter Broking Group lost three of its clients – all of which contributed to a significant portion of the broker's income – due to acquisitions.
"Two were acquired by international companies, so they became part of a global scheme, which you can't do anything about," Hunter Broking Group managing director Josh Ryan (pictured) told Insurance Business. "They were all acquired within a three-month period. We couldn't really do anything about it."
Not all is lost though, given the MD's longstanding relationships with the businesses – part of which dates back to Therese Ryan's dealings with them during her four-decade broking career.
The younger Ryan said: "The beauty of the whole thing is that the two main businesses that sold, they both did really well. So, we were more ecstatic for them because they'd worked so hard and we've been there from the start. One of them, my mum's looked after for 15 years, and the other one we've sort of looked after together for eight years."
"We've been with them through those tough times and seen them do well and grow really quickly," he went on to state. "COVID wasn't an easy time for a lot of people, so it was nice to see an offer presented to them that was really attractive for them.
"Both families of those two businesses, though, will still be long-term clients for all their personal assets. So, the relationships are still there, even though they've sold a big portion of what we looked after, and they'll still happily recommend us to other people that they come across."
Also, as the old adage goes, 'when a door closes, another one opens'.
In Ryan's case, what opened a month or two later was the door to what is now one of Hunter Broking Group's biggest clients – a business that couldn't get its policy renewed before the Graceville-based brokerage came along.
"They basically had had a lot of claims, and a lot of open ones," noted Ryan. "And the insurer that they were with declined from offering renewals, so they weren't going to renew them. The broker that they were dealing with couldn't find them anyone to insure them. And we found someone to offer a solution. It was significantly higher than what they were paying, but it was the only solution.
"Then we spent the next year negotiating the claims and trying to settle all of them. And then when we re-presented this year, we went in with a risk management strategy to show the insurance company what the client had implemented over the last 12 months."
According to Ryan, they were able to reduce the insurance cost by $70,000.
He said: "[The premium is] still slightly higher than what they were paying initially, but basically by focussing on risk management and risk mitigation we brought the premium back closer to where it was. It was ongoing, consistent work that we needed to do for 12 months to get that result."