Broker slams mercenary recruitment agencies | Insurance Business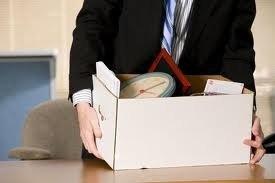 A WA broker has spoken of his frustration at recruitment agencies charging thousands of dollars to fill high-salary positions in the insurance industry with drastically under experienced applicants.
Central Insurance Brokers has been forced to let go six members of staff over the past two years, all of whom were recruited via agencies.
This comes as the debate over how to recruit talented individuals in insurance rages on.
Central Insurance had been using recruitment agencies for a number of years but when Phillip Smith became sole shareholder after a company restructure, he decided to take the matter in to his own hands. Smith now directly employs staff. He has employed two in the past two weeks and his keen to get more on board.
Smith said it is not uncommon for some recruitment agencies to embellish CVs and up-sell applicants, forcing the client to pay the new employee high salaries.
Some of the more challenging situations involve perturbed applicants who deny the information that recruiters have embellished on their CVs, and recruiters who have offered their friends for roles, after failing to adequately meet the client's needs.
One recruitment company employee even offered the services of his manual labour friend to fill a receptionist role at Central, adding that he could "personally vouch for him".
"In some instances we have had to pay above average to get someone in," Smith continued, "because we are led to believe they are high qualified. When that person starts work, you realise they do not have the skills they are supposed to have. I have gone back to recruitment agencies and queried the information they gave to me and they 'well that's what they told me'."
Smith said when he has raised the discrepancies with agencies, some attempted to find fault with the brokerage.
"It becomes a stone-throwing exercise," he said. "If a recruitment company has an understanding of what you do, they will find the right person. It's no different than being a broker – you need to know what your client is about."
"I know other insurance brokers who refuse to use recruitment companies."
"What is the modus operandi of recruitment companies, to help the client or get commission? It's the latter. We are paying recruitment companies a huge fee and some don't have the desire to properly match-make the right applicant to the client."
Have you experienced similar problems with recruitment companies? Leave your thoughts below or get in touch by clicking here.