Broker slams rivals for stealing website content | Insurance Business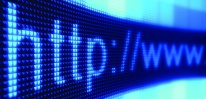 A broker has spoken of his frustration at incidents where he claims competitors have blatantly plagiarised his website content for their own sites.
Shane Moore, director of insurance brokerage Trade Risk, an AR of Westcourt General, said it comes down to brokers being too lazy to find their own way to keep up with the digital consumer, and taking the quick and easy plagiarism route and hoping no one notices.

Over the years, Moore says he has witnessed countless competitors copy his content on their websites. He said they tend to be smaller brokers, but in one case he claims a well-known aggregator swiped his public liability insurance content and copied it "almost word for word".

In one of the more extreme cases Moore detailed for Insurance Business, he says that a broker not only copied his website content but also Trade Risk's quoting forms. Moore said he confronted the broker about it, and that while the broker initially denied the allegations, later changed a few words to his site. Other times Moore has contacted the brokers to complain and they have chosen to ignore him.

Moore said website content plagiarism is getting worse.

"It seems to be happening more and more. More brokers are setting up websites or adding new information to their existing sites to target new niches - particularly tradies. It is quite frustrating. I put a lot of work into the content on my website," he said.

He is reluctant to chase the offending businesses through the courts, saying: "I would rather spend my resources on my clients and business rather than dealing with lawyers, but maybe it is something that has to be done to protect your intellectual property."

But he is particularly concerned with how it affects the company's Google ranking as it relies on the search engine for new leads. Moore explained that Google has a tough line on duplicate content and will penalise a website by lowering its ranking.

"Google says it can tell which website had the copy first but with a player like a big aggregator they might think they had it first," Moore said.

Asked how he finds out his content has been stolen, Moore said he looks at rivals' websites as one way of keeping his eye on the market, and will notice certain sentences. He then goes back to his own website and finds the content which has clearly been copied from his.

"It doesn't look good if a client looks at our website and then looks at a rival's," he said. "Some of the brokers might not even be aware of it if they outsource content management but the ones I have spoken to are."

Have you experienced rivals stealing your website content? Leave your comments below.