Broker start-up snags $7.9m funding boost | Insurance Business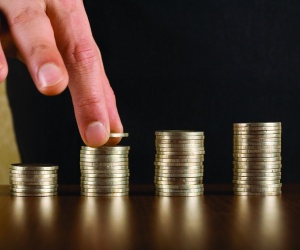 FinanceFox, a Swiss broker technology startup, has announced that is has raised $7.9 million (US$5.5 million) in funding as it looks to build its platform.
The app, which currently has offices in Berlin,
Zurich
and Barcelona, allows users to manage their insurance and obtain advice on their mobile devices but the company isn't digitalising the entire process as it still relies on a team of experts and is officially registered as an insurance consultancy.
"You can now handle all your insurance matters and get expert advice in one simple app - anytime, anywhere," the company said, adding that its app is designed to be a complete overview over a customer's insurances in one click, from current contracts, coverage and rates, to filing claims and sending medical bills completely paper-free.
"Personal, made-to-measure consultancy is our main objective. Communicate directly with your support team in our service center - digitally or in person, whichever you prefer. We're there to guide you along every step of the way, from insurance enquiries to claims, all the way to a new insurance plan or provider," the company said.
The funding round for the business was led by Salesforce Ventures, with participation from AngelList, Idinvest, Seedcamp and Speedinvest.
It appears that FinanceFox has traditional brokers in its crosshairs as, whilst the company claims that "upon request [its services] can also be handled in collaboration with your existing insurance consultant," it does say that its aim is to become the consumer partner in all insurance matters.
"Previous additional support from insurance agents and other insurance brokers will be transferred to us," the company said.
Switzerland is becoming something of an incubator for digital brokerages as Knip, the mobile-centric broker, scored US$15.7m in series B funding in October last year.