Broker syndicate formed to access new MPCI products | Insurance Business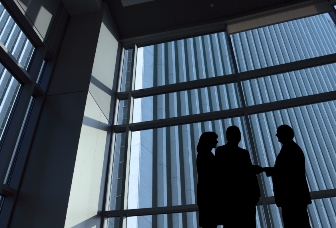 A collaboration between three of Australia's largest insurance brokers could soon provide the country's primary producers access to new forms of crop insurance currently available to overseas farmers.
A syndicate composed of
Austbrokers
Group members,
MGA Insurance Brokers
, Country Wide Insurance Brokers, and Adroit Insurance Group, has been formed to access new multi-peril crop insurance (MPCI) products widely used by farmers in other parts of the world, but not in Australia.
Paul George, MGA managing director, said the brokers' combined strengths would make MPCI products more accessible to Australian primary producers.
"The combined regional distribution of Adroit, Country Wide, and MGA in the major primary production areas of Victoria, Western Australia, and South Australia is significant," George said. "This broad geographical spread will give us the backing and weight required to approach insurers to source better products for our respective customers."
Paul Wilkes, managing director at Country Wide, said recently released policies abroad provide the flexibility required to bring MPCI products to Australia.
"Multi-peril insurance allows farmers to protect themselves against a broader range of risks that may be more relevant to them," he said. "Risks vary from state to state and from farmer to farmer, which makes it difficult for a single policy to cover every possibility. However new MPCI policies have recently been developed by a number of insurers that allow farmers to vary their level of cover and the range of risks they wish to insure against. For example, one farmer may wish to cover for 70% of the value of their average yield, while another may only wish to cover the costs of planting a crop. This kind of cover could help farmers ride through the natural disasters and downturns associated with farming in Australia and reduce the need for government assistance in the event of major events such as droughts or floods."
Andrew Locke, managing director at Adroit, said syndicate members "intend to bring together relevant and possible long-term solutions" to respond to farmers' needs and expectations.
Related stories:
Sompo International looks for agriculture insurance dominance
New call for tax break on multi-peril crop insurance
WA farmers propose MPCI alternative