Broker targeted by charlatan insurance intermediary | Insurance Business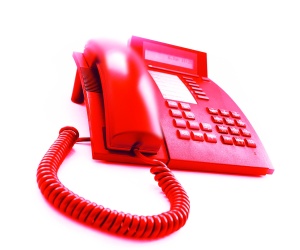 A NSW broker has made a complaint to the Office of Fair Trading after an overseas telemarketing company impersonating his businesses contacted private individuals.
Orion Insurance Services received a complaint from an individual that the company had called him. The unknown telemarketer called from a blocked number, pretending to be Orion, and hung up as soon as the recipient said he is on the Australian Communications and Media Authority Do Not Call Register.
Robert Fleming, managing director of Orion Insurance Services, told
Insurance Business
Orion does not engage with telemarketers and only works with businesses. He has made a complaint to the Office of Fair Trading, which passed it on to the Australian Competition and Consumer Commission, which is now investigating it. Meanwhile, Fleming has posted warnings on social media about the imposters.
He said the brokerage does not deal with telemarketers or private individuals. He spoke of his frustration that the intellectual property rights of his name have been used to further the aims of an unknown entity.
"The question is how long has this been going on. I don't know if it's a one-off or has been going for a while. I've only had one phone call so maybe it's a one-off and won't be repeated.
"It's a little bit concerning. It sounds like it was an overseas company as the number is blocked and they hung up as soon as he said he is on the do-not-call register. I don't think my business partners and clients will get such a call.
"The person that was targeted was a private individual. The people I deal with know I only deal with business insurance and I deal with particular subsets – professional indemnity and liability, which would not require me to call them."