Brokerage implores underwriters to resist 'knee-jerk' rate rises | Insurance Business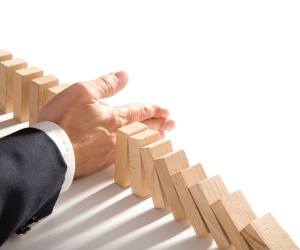 JLT Australia is imploring underwriters not to respond to a series of major aviation insurance losses with "knee-jerk" steep rate rises.
2014 has been one of the worst loss years for aircraft insurers since 9/11, with the two Malaysia Airlines aircraft incidents, an Air Algerie plane crash in Mali and chaos at Tripoli airport, which has seen militia's fighting over control of it.
Underwriters - particularly those on cover for the incidents - are looking to push through steep rate rises, but JLT Australia is encouraging insurers not do to act rashly, evidencing the aftermath of 9/11.
JLT, a leading airline insurance broker with several key airline clients based in Australia and New Zealand, said if insurers respond to the major aviation losses by hiking premiums as was the case during 9/11, it will actually attract both dormant and new insurers into the market, create an oversupply of insurers, and bring premiums back down again, in the end creating soft market conditions.
Robert Phillips, aerospace manager at JLT, told
Insurance Business
: "We are advocating to underwriters not to take knee-jerk reactions as we have seen in the past. 9/11 is a good example of how, following those events, premiums shot up steeply […] it doesn't work in anyone's favour."
With aviation clients growing concerned that they will be subject to premium hikes, the brokerage is providing regular market updates and giving them background on how much premium has been spent in the market against the overall loss position.
One insurance market that has suffered considerably is the hull war insurance market - covering damage due to acts of war. The annual market premium is US$50m to $60m. Losses so far for hull war underwriters, including MH losses and Tripoli airport loss, is already around $700m. It is likely that high premium increases will be the result.
JLT has contacted underwriters on behalf of its clients to advise against enforcing a seven-day notice of cancellation.
Phillips said: "By providing accurate information on areas that may need to be avoided and how proactive the clients are, those short-term cancellation issues have been avoided."
He also explained that if premiums in hull war insurance rise too steeply, and newcomers enter the market, again, it could also eventually lead to a premium drop.
It is too early to say how the aviation insurance market will react to the recent major losses but Phillips noted that the immediate response has been "tough talking" and attempts to push through rate increases on current renewals.
"What we do know is we are entering a period of relative uncertainty for airline buyers, during which the market forces will work themselves out," he concluded.