Brokerage integrates business | Insurance Business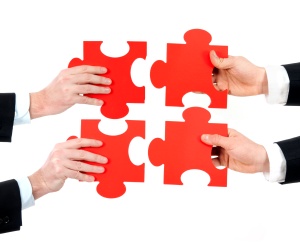 Aon's People Risks Solutions will be fully integrated into Aon Risk Solutions (ARS) from 1 January 2014.
It will thereon in be known as People Risk. People Risk Solutions originally moved into Aon Risk Solutions from Aon Hewitt in January 2012, as part of a global alignment of Aon's health and benefits offerings, and has been operating as a stand-alone business within ARS since that time.
However, Aon says that better integration of People Risk will allow its specialist team to leverage the processes and expertise of the entire ARS business in order to respond to the evolving needs of clients.
This is driven by Aon's desire to operationalise "Aon United" – an initiative that crosses existing organisational boundaries to better serve its clients and also provide a platform for growth and expanded career opportunities for its people.
Internally, the new structure will provide People Risk with a framework that is focused on delivering distinctive client value by:
• Introducing an improved process through which client information will be fed more effectively into the business;
• Establishing a business unit with the primary responsibility of developing innovative solutions to meet changing client needs;
• Improving the link between People Risk and the Aon Risk Solutions Broking team in order to provide holistic client outcomes.
Robyn Perkins will continue to lead People Risk as MD under this integrated model and will report to incoming Aon Risk Solutions Australia CEO,
Lambros Lambrou
.
Role changes will be implemented by Christmas and importantly, there will be no job cuts, losses or redundancies associated with the transition.
Steve Nevett, Chairman, Pacific Region said: "People risk is increasingly identified by businesses internationally as a major concern, and our decision to integrate our people risk capability into Aon Risk Solutions reflects our desire to anticipate and respond to the needs of clients as comprehensively as possible.
"We see the seamless integration of our structures as an investment in the future, which will allow us to tap into the expertise and experience of our teams across all service lines. We will continue to provide integrated solutions that focus on the entirety of what the client requires, which means offering the best and most innovative solutions for mitigating their risk exposures."