Brokerage reaches out to insurers with new services and special hire | Insurance Business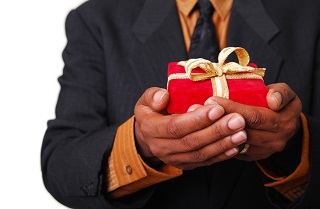 A reinsurance brokerage, which this week released a suite of advisory services to help its insurance clients obtain capital, has, for the first time in some years, hired an on-the-ground expert to lead one of its three key areas.
As reported this week, Guy Carpenter has made six hires to its Australian operations and brought in a host of strategic advisory service offerings after careful examination.
"We looked at what clients want from a reinsurance brokerage and three areas that jumped out at us were managing risk, capital solutions and business growth," said Tony Gallagher, Guy Carpenter CEO of the Pacific region. "It is driven around the concept of making our client more successful."
Taking this further, for the first time in a number of years, the brokerage has recruited someone to lead capital solutions in Australia, giving clients a direct contact.
"Matthew Rose looks at capital solutions from a company's perspective in terms of the best use of their capital and how we help manage their capital. That aspect was slightly different for us and, when we identified that, we looked for someone to come into that space. This is the first time we have had someone in Australia focussed on capital solutions."
Commenting on the other appointees, Gallagher added: "There are people in each of those three quadrants coming into support the existing teams and grow those three areas. The people complement the existing teams and add a piece of knowledge that we may not have had."
The brokerage's offering now also includes capital solutions – alternative capital raising and structuring, operational solutions – cost reduction and business optimisation, growth solutions – market analysis including identification of acquisition opportunities, risk management solutions – underwriting and pricing including predictive modelling, and human capital solutions – compensation and benefit planning as well as organisational transformation.
Gallagher said each of the services fed into the three key areas, helping clients access capital, using the brokerage's data analytics expertise to aid clients in understanding their own data, and forming reinsurance programs.
Gallagher joined Guy Carpenter in March. Speaking of his experience so far, he said: "Globally, it is great company in terms of its vision and ability to look forward in business. Locally, it is great for me to see the investment the company is making in Australia in developing a strategy and having the full support of the company to enable you to carry out that strategy."
.