Brokerage reports commissions and fees boost in second quarter | Insurance Business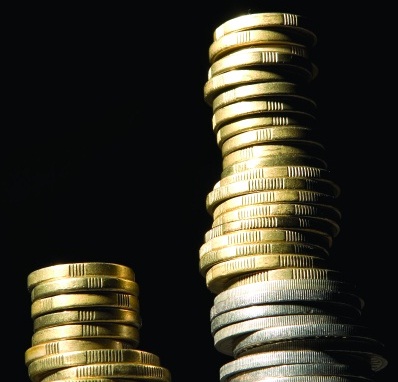 Willis Group's international segment, which includes Australasia, achieved 5.6% organic growth in commissions and fees for the three months ended 30 June.
Operations in Australasia was up "low single digits" but were strong in Asia, led by growth in Willis' global wealth solutions business.
Total reported revenues, which include commissions and fees, investment income and other income, were AUS$1bn (US$935m) in the second quarter of 2014, an increase of 5.1% from $954.6m (US$890m) in the second quarter of 2013. Total revenue on an underlying basis, which excludes $5.4m (US$5m) of favourable foreign currency movements, increased 4.5% over the prior period.
Total reported commissions and fees improved 5.1% to $997.4m (US$930m) in the second quarter of 2014, from $949.2m (US$885m) in the prior year quarter.
Willis said strong revenue growth in the second quarter 2014 was more than offset by increased expenses primarily driven by investment in new hires since the end of the second quarter 2013. The resulting business performance reduced second quarter earnings by approximately $0.042 (US$0.04) per diluted share compared to the same period last year. The pace of hiring has moderated since the second half of 2013, with global headcount up about 1% year to date in 2014.
The company's second quarter 2014 earnings were also reduced by a total of $0.30 (US$0.28) per diluted share by non-operating items including adverse foreign currency movements, together with non-cash tax adjustments that caused a higher tax rate and a small charge related to the Operational Improvement Program.
Turning to the first half of the year, Willis reported net income for the six months ended June 30, 2014 was $314.2 (US$293m), or $1.72 (US$1.61) per diluted share, compared with $347.5m (US$324m), or $1.96 (US$1.83) per diluted share, in the same period a year ago.
Underlying EBITDA for the first six months of 2014 remained stable at $588.8m (US$549m).
Willis Group CEO Dominic Casserley said: "Willis grew revenues strongly in many of its businesses and even saw modest growth in reinsurance where the market faces significant rate pressure. This is testament to our diversified strength across geographies, sectors and business lines and reflects the cumulative investments for growth we have made, including in the second half of last year, in revenue-producing talent and client service and risk management capabilities."
He continued: "A number of non-cash and non-operating items significantly reduced our reported earnings this quarter but that should not detract from the performance of our business. We have maintained our first half underlying EBITDA at a level consistent with last year against a backdrop of more challenging market conditions and significant investments for growth by us over the past twelve months. This is a good indicator of what we have achieved and can achieve, going forward."
The figures were converted from US dollars to Australian dollars on 31 July 2014 using XE.com.