Brokerage reveals large stake in another firm | Insurance Business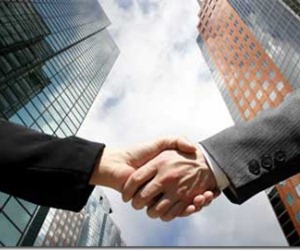 MGA Insurance Brokers
has announced that it has acquired a 45% equity stake in
Austbrokers
RWA Insurance Brokers.
MGA, one of the largest partners in the Austbrokers network, acquired the stake that was previously held by John Hallman – who will remain in the business under MGA's Portfolio Management model with a focus on the North Western NSW regional area.
Austbrokers RWA, which has its principle office in Tamworth, has four additional branches across regional northern NSW as well as a Sydney office. The regional offices will retain their Austbrokers RWA trading name while the Sydney office will become MGA Insurance Brokers in Sydney.
Managing Director of MGA Insurance Brokers, Paul George, said of the acquisition: "For over 25 years, MGA has worked to specialise in regional areas. During this time, we have geared ourselves to compete with the major players in regional areas. RWA is very much in this zone for us – they have committed and long-term personnel who have created a solid community presence and strong office network. To have these elements is so important and we're genuinely looking forward to working with John, our newest Portfolio Managers and their personnel."
Staff in the Sydney office will join MGA's portfolio Management model and RWA will integrate into MGA's Management System to feel the benefit of central technology and back-office support.
Chief Distribution Officer of Austbrokers Holding, Fabian Pasquini, spoke in favour of the integration.
"We are pleased to see complementary businesses in the Austbrokers network come together gaining the benefit of scale and combined expertise.
"MGA have developed their industry leading management model over many years and we are very pleased to see Austbrokers RWA, a longstanding partner remain a key part of the network."
Following the acquisition, MGA now has a branch network of 35 offices.