Brokerage scoops state government deal | Insurance Business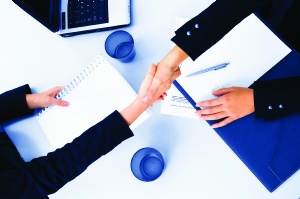 Newly-merged reinsurance brokerage JLT Towers Re has won a five-year deal to provide reinsurance cover for the NSW Treasury Managed Fund.
The reinsurance coverage includes property ($3bn limit) as well as coverage for casualty, medical malpractice, marine liability, aviation liability, terrorism and construction, all to varying limits.
JLT Towers Re also won a two year appointment with the Queensland
Government
Insurance Fund last year with a one year extension option.
Stuart Beatty, managing director of JLT Towers Re APAC, told
Insurance Business
: "JLT are keen to investigate any other State Government Reinsurance opportunity as and when they come up for tender."
He added: "The group have also invested significantly in reinsurance and construction specialty resource over the last two years and this collective expertise is intended to bring value to all levels of government in Australia and New Zealand with respects insurance / reinsurance advisory and placement."
JLT last year acquired Towers Watson's reinsurance business for a cash consideration of US$250m.