Brokerage wins major deal with well-known brand | Insurance Business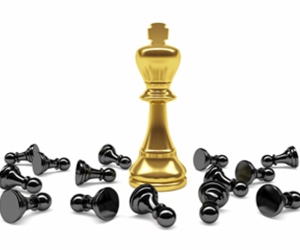 Insurance brokerage Jardine Lloyd Thompson (JLT), fresh from acquiring the reinsurance business of Towers Watson, has secured a deal providing broking services to Australia's leading transport fuel supplier Caltex, Insurance Business can reveal.
JLT Australia, which won the deal late last week, will be the Caltex Australia's brokerage and insurance consultants in an open-ended agreement.
Dominic Burke, JLT Group CEO, who is visiting Australia this week, told Insurance Business: "On Friday we were delighted and extraordinarily proud to have just been appointed brokers for Caltex. It is a stunning victory for us. Our workers compensation skills and knowledge had a significant impact on the client's choice to replace their existing brokers and appoint JLT."
This comes just over a month since JLT Group revealed it is acquiring Towers Watson's reinsurance business for a cash consideration of US$250m, beating other major competitors to the deal.
Burke said the deal should be completed in the beginning of November, once US and UK regulators sign-off.
Although the deal will give JLT a reinsurance platform in North America Burke said the acquisition will benefit Australia.
"In Australia, we have been building out our own facultative and treaty reinsurance to provide choice for the market but with the Towers Watson reinsurance acquisition, the risk modelling capabilities that we now have can only but help our Asia Pacific development."
Burke also highlighted the growing role JLT and its newly acquired business could have in the changing workers compensation space in Australia. He said that JLT is involved in a strategic exercise looking at workers compensation in Australia, which could include input from the Towers Watson reinsurance business.
"When one looks at the global strategic agreement that JLT Group entered into with Towers Watson and its risk consulting services and its risk modelling and actuarial capability," he explained, "I could well imagine JLT, working with Towers Watson Re in this space; bringing and building a capability that will be second to none in the market here in Australia, and building it in readiness for potential changes in legislation – and even irrespective of those changes."
Above all, Burke said the deal with Towers Watson Re will retain client choice in the insurance market.
"Clients in the Europe and North America have seen choice being restricted. I think there is a general sense of real encouragement with insurers cheering is on from the side lines as we embark upon merging these two businesses together.
"You have Aon Benfield, Guy Carpenter, Willis Re, then Towers Watson and JLT. By merging both JLT Re and Towers Watson Re we have become a very solid fourth.
Burke said the acquisition had been welcomed by JLT clients across the board.
"There seems to be a resounding message of relief in the market that Towers Watson was not going to be gobbled up by one of the big three and spat out in a fashion which could not have served the market […].
"Already we have a number of significant people in the market place reach out to us enquiring as to opportunities at the new JLT Re," he added.
Read part two of the interview in tomorrow's Insurance Business newsletter, in which we also speak to JLT Australia & New Zealand CEO Leo Demer.