Brokerage's investment in public sector business pays off | Insurance Business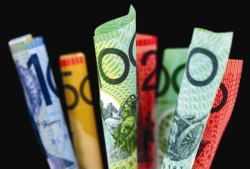 JLT has reported that its public sector business continued its "strong progress" in the year ended 31 December 2013 with the investments made in attracting talent from across the industry in the group's core specialties making an increased contribution.
The group's core specialties are energy, mining and construction.
In reporting its results, JLT's Australia and New Zealand business achieved a total revenue of $230.5m (GBP124.5m), which is growth of 4% at CRE with organic growth of 5%, which is. Trading profit was $68.7m (GBP 37.1m) (2012: $68.3m), and the trading margin remained stable at 30%.
Of all JLT's ten divisions, the Australian and New Zealand business was one of the most successful.
Reported revenues however reduced by 2% when compared to the previous year due to the fall in the value of the Australian dollar against sterling, particularly in the second half of the year. The business increased its trading margin to 30%, compared to 29% in 2012.
Overall JLT Group's total revenue was up 11% to $1,813.5m (GBP979.2m); reported profit before tax increased 2% to $286.3m (GBP154.6m) ; organic revenue growth of 8.5%; and underlying trade profit before tax was $328.52m (GBP: 185.4m).
Group CEO Dominic Burke said: "We are pleased to deliver another strong set of results, building on the progress and momentum of previous years, as we continue to execute our clearly defined strategy. Although the external operating and competitive environment remains challenging, JLT's distinctive culture, clear strategy and expanding platform give us real confidence in our ability to deliver year- on- year financial progress."
Disclaimer: The above figures were converted from GBP to the Australian dollar by Insurance Business using XE on 10 March 2014.