Broker-facing roles to go as part of marine lay-offs | Insurance Business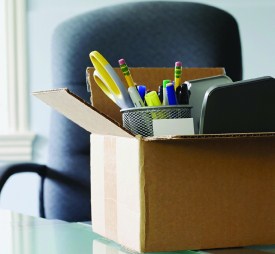 Zurich will sack three marine broker managers as part of the net 10 people that will be laid off as it centralises operations in Sydney.
Six marine processing roles will also go; and two marine underwriting roles within Zurich's corporate underwriting services centre will be axed.
Insurance Business yesterday broke the news that Zurich Australia will axe 10 jobs as it attempts to centralise and modernise its associated marine business by transferring the marine underwriting service centre operations from Melbourne to Sydney's Xpress Underwriting Centre. A further 15 impacted staff will relocated, redeployed and recruited elsewhere in Sydney. The changes will be completed by the end of June.
Zurich has stressed there will be no impact to brokers as they are "well-used to dealing with the XUC for their SME business and we have already introduced one number and email address they use to streamline contact".
A spokeswoman said no more than the 10 marine jobs will be cut. She added that all Zurich broker managers will represent the full suite of Zurich's products so intermediaries will have more broker managers able to talk to them about marine.
Some brokers applauded Zurich's streamlining plans.
Maria Dwyer, the managing director of Oceanic Marine Risk, said: "This redeployment does not impact on Oceanic. We are still dealing on a day-to-day basis with the decision makers. We understand that Zurich has let go of some of their marine "broker development mangers" which is sad for those personally involved however, in our opinion, this is a sensible move, financially."
Other brokers criticised the move to centralise business. Robert Cooper, director of Cooper Professional Risks, is sceptical of centralisation.
"There is a lot of centralising going on by insurers and brokers but that will just mean a reduction in service. There is no empathy or sense of ownership by staff in large centralised departments. They become like sausage factories.
"Insurance is a relationship business, but you do not form relationships with these centralised areas as the staff turnover is usually large; they follow strict rules; are difficult to negotiate with and do not fill the broker with a sense that they really want to deal with that company on behalf of their clients. The staff are always under pressure, become bored, develop a poor attitude towards their broker client and they move on to something else never able to develop a proper career."
Cooper was also critical of insurers creating broker development managers to fill the gap.
"They also tend to have little authority and rarely have a lot of insurance knowledge. Their focus is meant to be the relationship but this has to be backed with coming through with the right deal for our clients. The BDM now has to negotiate with people in their own company they are also unlikely to know very well either.
"We want insurers to be profitable and competitive. However, there must be a better way than simply reducing staff numbers and centralising departments."