Brokering for hospitality: pouring a schooner of the best insurance plan | Insurance Business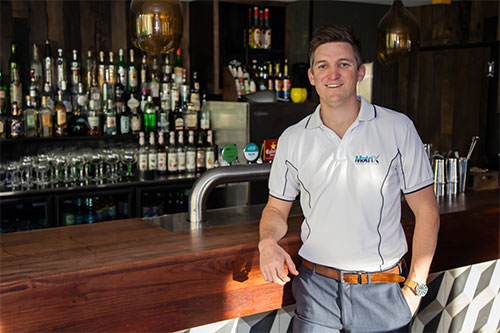 Matrix Insurance Group is not your usual brokerage and its co-founder and director, Oliver Whittingham (pictured), is not your usual insurance professional. Based in Perth, the Western Australian brokerage firm caters for clients in WA and across Australia. One core area of Matrix's business is arranging and advising general insurance for SMEs. With access to over 120 different brokers and insurers, Matrix prides itself on finding the right policy at a competitive premium.
On top of providing for its SME client base, Matrix also boasts a unique speciality with a fascinating story. The brokerage has a large customer base of hotels and pubs, but not in the areas you may imagine. Rather than based in CBDs or popular beach spots, Matrix caters for establishments in regional and rural Australia – historic places with stories to tell.