Solution Underwriting celebrates 10 years - what's changed since its inception? | Insurance Business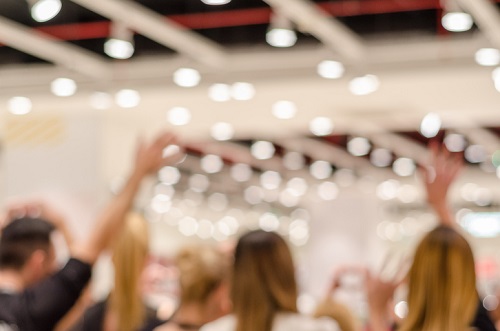 "The two people that started the business are still there today," explained Anita Lane, co-founder and director of Solution Underwriting. "We're still underwriting every day, still working with our colleagues and still working for our customers."
Lane was referring to herself and fellow co-founder and managing director, Rhys Mills. Together they established Solution Underwriting, and with the firm celebrating its 10-year anniversary this year, Lane and Mills explained how far it has come and why it has been so successful.
"It started with two insurance professionals, one binder and a promise to write profitable business across Australia," she told Insurance Business. "We chose to re-mortgage our homes, invested everything we had into the business. We had a very simple business plan from the beginning - provide outstanding service to brokers alongside good, sound underwriting principals."
Providing professional indemnity, general liability, management liability and accident and health insurance, Solution has grown over the years to become a trusted underwriting agency. Focused on forging long-term relationships with Australia's brokers, Solution has a unique space in the market. Owned by its directors and wholly independent, the core focus of Solution has remained the same for 10 years – attempting to provide unparalleled service in everything it does.
"Our philosophy hasn't changed since day one," said Mills.
"Our point of difference from day one, was service," Mills explained. "That's what we built our business around and that is a big part of why we're still here 10 years later."
As Solution has grown from an office of two to around 20 – with Lane and Mills still personally interviewing each prospective hire – so has the challenge to remain as service-centred as possible.
"That's the big challenge, to maintain that level and benchmark of service as we've grown," said Mills. "But I think that it has been a large part of our success." It's straightforward to maintain great service in your first year of operation, to maintain that level going forward, however, is the hard part.
Another important aspect of the way Solution operates is the dedication of its two directors, and also its whole staff line-up – they have thrown themselves into every aspect required to make Solution a success.
"We didn't expect our staff to love our business as much as we do – but they do," said Lane. "I see every day the amount of effort and skill our team put into their jobs – it's incredible. Mills explained that he and Lane make sure that any prospective employee will fit in with the culture and philosophy that Solution cultivates.
Looking back, it has been a successful 10 years for Solution – but the two co-founders believe they are just getting started.
"There has been lots of ups over the years, but many downs," said Mills. "Not every day is a great day – but I wouldn't want it any other way!"