Broker-only insurer shuffles senior management team | Insurance Business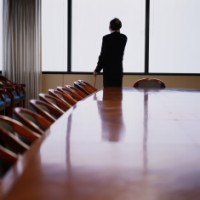 Ansvar Insurance has appointed two industry experts from Wesfarmers and Allianz to its senior management team, and has made two further high-level promotions.
Former Wesfarmers man Rob Harley has joined Ansvar as underwriting operations general manager. Harley has more than 34 years' experience, having worked with high-profile organisations including OAMPS.
Jim Varelas has been appointed to deputy general manager – strategic partnerships. Varelas held previous roles at Allianz and Wesfarmers as sales and development manager, affinity manager and distribution manager. Varelas is said to understand the complexity of the market and the environment Ansvar's clients work in, and has proven his ability in successfully managing their diverse requirements.
Richard Wyatt has been promoted to general manager of underwriting. Wyatt had been a senior manager with the Ecclesiastical Insurance Group UK (Ansvar's parent company) since 2002 before moving to Australia in 2011. He has more than 35 years' experience in underwriting in Australia.
Ian Ireland has moved up the ranks to general manager – sales. Ireland has been with Ansvar for more than five years. He was previously responsible for our Queensland office before relocating to Sydney in 2011 to manage the Ansvar NSW operation. He has held senior positions throughout the UK and Australia in underwriting, claims, reinsurance, sales, broking and management.
"With the increasing credibility in our core markets, we have been actively reviewing our operations and our services to enable Ansvar to best meet the ever-changing needs of our customers," said Andrew Moon, CEO of Ansvar Australia.
"With that in mind, today we are delighted to announce a number of key changes to the executive team which will further enhance and strengthen our capability as the leading specialist insurer," he added.