"Brokers and insurers can't stand still" | Insurance Business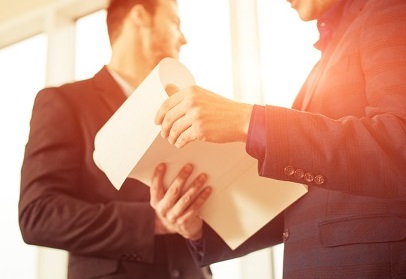 Brokers must keep pushing forward or risk becoming irrelevant – that's the warning from one senior industry figure who says technology will continue to drive rapid advancements across the sector.
"Brokers and insurers can't stand still," says Imran Ahmed, a partner with financial giant
EY
. "If you look at the broker technology investments that are happening, there's a lot going on in this space and therefore insurers, brokers – whoever is playing across the insurance value chain – has to be on the ball," he told Insurance Business.
Ahmed heads up EY's financial services performance improvement practice across Oceania and is the firm's global claims leader – his warning comes on the back of EY's recently released Digital Underwriting Survey.
"If you look across the survey results, there's increasing adoption of some of the more mature technology – for example, in the big data space – but there's also a lot of work going on to explore newer emerging tech such as blockchain and artificial intelligence," he said.
Unsurprisingly, the report shows many mature technologies have progressed beyond the proof of concept stage, into the pilot and implementation phases – but Ahmed says it won't be long before emerging tech is following suit.
"If you wind forward five years, you'll find that many of those newer technologies – the ones that are still in the early stages of development right now – they will be much more mature and much more widely adopted," he said.
It's for this reason that Ahmed – and the EY report – has identified digital capability as one of the crucial elements to future success.
"Investing in things like artificial intelligence, RPA, sensor-based technology and various other things – depending on your business model and what you're trying to achieve – is going to be critical," he told Insurance Business.
By adopting these technologies, Ahmed says professionals in the insurance sector will be able to make more consistent and accurate decisions.
"There will be much more scientific decisioning around the underwriting and pricing space, it will be much more data-driven," he said. "We're already seeing this today but, in the future, it will be enabled by even more data – both internal and external – and it will allow brokers and insurers to make better decisions around the underwriting and pricing process."
For those who aren't able to adapt at a fast pace, it's likely they'll be unable to remain competitive.
"The overarching risk is that they will get left behind and will be disadvantaged in a competitive sense compared to their peers and there are a few reasons for that," commented Ahmed. "Firstly I think customers will expect more use of digital technology, whether it's using technology to help provide decisions more quickly or to help provide more specific pricing around a particular risk profile, so I think if they're not offering that to customers they'll start to lose out."
Ahmed also suggests insurers who don't leverage data technology to their best advantage will also lose out from a risk selection perspective.
Finally, embracing technology could also enable brokers and insurers to offer more attractive rates to their client base.
"These technologies, if implemented properly and effectively, should reduce the operational costs and expenses that come with running a business," said Ahmed. "'If brokers and insurers don't adopt them, it's highly likely that those who do will be ahead in terms of the expense-based game and they might be able to pass on the expense advantage to their customers in the form of a reduced price."
Related stories:
Brokers and insurers – time to "take a cold hard look" and be mature
What do brokers want from an insurer?