Brokers back Calliden and "gutsy" Kirk after low net profit result | Insurance Business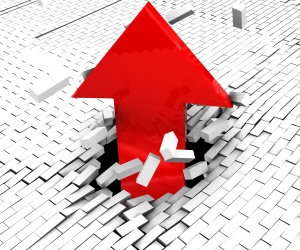 Insurance giant Calliden has said broker feedback on its 2012 financial result has been positive despite it only managing to make a $1.1m net profit.
The figure, some suggest, marks a turnaround in the business, which recorded a $10.2m loss in 2010. As reported in Insurance Business on Friday, Calliden pulled in combined operating ratio 99%, a vast improvement on 119 in 2011 but posted a lower gross written premium of $224.5m, compared to $268.4m in 2011.
Mike Hooton, Calliden group executive, told Insurance Business: "It's clear to brokers how the result manifested. The initial feedback is they see it as a positive result – particularly because Calliden made a strong recovery in 2012. Feedback from brokers and broker cluster groups has been positive."
Hooton explained the company had gone to great lengths to keep brokers on side: ''The CEO [Nick Kirk] has been running a series of broker presentations in each state so brokers can get a good understanding of the reasons behind the result. We are taking a proactive stance with brokers to explain the intricacies of the result."
Calliden has attributed to the company turnaround to limiting aggregate exposures to natural perils; improved capability in geographic risk ratings; exiting unprofitable lines of business such as landlord and hobby farm insurance; and raising premiums including 8% in motor; and 70% farm.
The company also restructured the business to align it with the managing general agent model, writing policies on behalf of three external insurers: Great Lakes Australia, Lloyd's of London and the NSW Self-Insurance Corporation.
"We've had no negative reactions following the changes we made last year," Hooton added. 'And we plan to bring out new products in the second half of the year."
Up to 73% of Australian brokers use Calliden and are expected to continue to work with the company despite the 2012 result.
Robert Cooper, director of Cooper Professional Risks, told Insurance Business: "I really like Calliden. I place insurance risks with them, directly and indirectly. There are some fantastic people working there."
"Calliden has always been very open with their performances and therefore I do trust them," he continued. "When you look at the history of Calliden, it was so gutsy of Nick Kirk and others to start up a new insurer in Australia."
Cooper added that Calliden would secure more business from his broker if they were more competitive in certain types of risks, but he added: "I see no reason brokers should move business from Calliden as a result of their current financial figures. I hope they get bigger and stronger over coming years and that can only happen if we support them where possible."
However another broker said: "If I had just made $1.1m, it's not something I would be shouting about."