Brokers battle with insurers over 'ritualistic' 25% price hikes | Insurance Business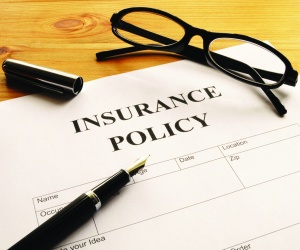 The current renewal season has brought to the fore the issue of insurers issuing heavily discounted premiums to attract new business but increasing premiums by as much as 25% when the policies are to be renewed.
Brokers told
Insurance Business
they are battling with this during the current renewal season – but add it demonstrates the necessary role of the broker to navigate the client through it.
John Elliott, director of Elliott Insurance Brokers, said offering cheap premiums but higher renewals is a "ritualistic pattern" for some insurers.
"The BDM does whatever he can to get the deal but come renewal season, the terms come with an increase in premiums.
"We are not talking about small premium increases – a broker can absorb a 10% increase quite comfortably, these increases can be as much as 25% even if the client has a good claim history."
Elliott said it is not always the same insurers that adopt this tactic and that an insurer that raises prices during one period, may not adopt the same approach during another. He said insurers that adopt this tactic will do so whether market conditions are hard or soft.
However, when an insurer offers a questionably low price, it is almost certain that the same insurer will increase the premium at renewal. Elliott said the broker can warn the client that it is likely their insurance policy will be more expensive come renewal season but most of the time the client will opt for the cheaper policy. When it comes to renewing the policy, oblivious clients may think it is the broker adding on additional fees.
But he added this issue emphasises the importance of using a broker. "It if was easy and if these issues did not crop up, a client could go direct and get insurance themselves. It is because insurance can be complicated and doesn't always make sense that brokers are needed to give valuable advice and guide the client through these situations."
When looking for the best deal for its client, Elliott explained: "we look at those insurers that offer the best policy coverage at the best rate, that we have established good relationships with and go the extra mile."
David Coe, managing director of Northwest Insurance, added that several industries adopt the same approach to premiums.
"That style of campaign is adopted by a lot of industries. Banks do it as well, [customers are offered] honey moon interest rates for the first 12 months. [They] get the client in the door now [and] deal with issues later, including rate increase in 12 months."
Andrew Faber, manager at
MGA Insurance Brokers
, told
Insurance Business
he had not witnessed insurers increasing premiums in the last few months because of the soft market.
"Insurers cannot afford to hike up prices because they know another player will undercut them. The market is particularly soft in liability and property lines.
"I have known insurers that do provide discounted insurance premiums but increase them at renewal season then you remarket the risk. Ideally, you don't want to remarket the risk every 12 months. You get a feel for those type of insurers that likely to increase prices. Looking at some of the prices out there right now, it would not surprise me of we see premium rises in the next 12 months."
What has your experience been during renewal season? Leave your thoughts below.