Brokers brace clients ahead of Cyclone Ita landfall | Insurance Business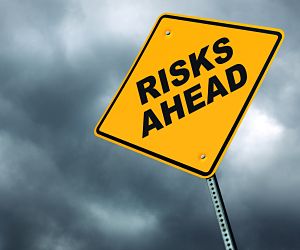 Insurance brokers in Far North Queensland are busy fielding last minute calls from concerned business clients ahead of Cyclone Ita's landfall, as the storm intensifies to a Category 5 storm.
With predictions from the
Insurance Council of Australia
that the cyclone could be one of the most intense experienced in a few decades, brokers and clients are battening down to weather out the storm.
Far North Queensland Insurance Brokers account manager Robert Brennan, based in Cairns, has told
Insurance Business
that there had been a spike in calls ahead of the Cyclone's arrival.
"There has been a small spike," he said.
"It's just like normal really; clients are ringing to check their cover, to check they are paid up and what cover they have on their properties.
"All we can really do now is reassure clients on their property cover, and when they come out the other side we can help them with the claims process."
Brennan said the brokerage was giving clients advice on last minute queries, such as what they should do with their storm rated shop awnings, which are built to withstand severe storms.
"Our advice to them is just to pull them down, and put them back up afterward. These are the types of small things we are being asked," he said.
Brennan said some clients were also protecting businesses by putting fabric covers over their glass windows, to help stop flying objects in strong winds.
Brennan suggests that, depending on the course of the Cyclone Ita, the rainfall and the resultant water and flooding risk could pose the biggest threat.
"We are set to get 200 millilitres in six hours every six hours: that 's a lot of water coming down. You don't know what is going to happen, but you know that a rain event is definitely on the way."
Brennan said Far North Queensland Insurance Brokers staff may be on call during the weekend, depending on the outcome of the storm.
"From our point of view, Cairns won't be affected badly until tomorrow. Our business in Cooktown is reasonably small. But if it goes into the tablelands, we do have some client properties up that way."
"It depends where it goes, and the speed that it's running at."
Brennan and his team are no stranger to helping clients through large storms.
"During Cyclone Yasi, we had no power, the power was out. We had to put a generator on to get the phones running to talk to clients," Brennan said.
However, Brennan is confident that business clients in the region know the risks, and are well prepared.
"Most of the people up here have been through a number of them [storms], and know what to lock down and what to put away. They will just weather it out and come out the other side, and if there's damage, we can handle the claims with the insurer.
"It's no different to a big hail storm in Melbourne or Sydney really; but it is good we have got the time to know what is coming and prepare for it."