Brokers call for innovative educational offering | Insurance Business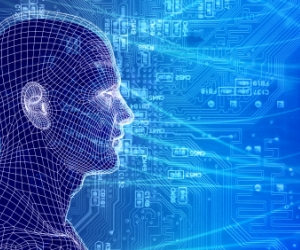 Brokers have called on education providers to create new and innovative courses
in the wake of the NIBA and ANZIIF education deal.
In an
Insurance Business
poll, 67% of those surveyed said that they were hoping for new and innovative course content and
ANZIIF
CEO,
Prue Willsford
, told
Insurance Business
that the deal will see just that.
"We agree and this is why we have developed the ANZIIF Skills Units," Willsford said.
"The Skills Units are an entirely new and industry-led way of learning. The units and their content are based on current job roles to ensure that the content is relevant and immediately applicable to the workplace.
"We have shifted from a more traditional read-and-assess style of learning to interactive, case-based learning.
"In line with the latest research on education, the Units include a wide range of materials to support all kinds of learners – documents, audio, interactive activities, video, and others.
"This reflects the individuality of each student and enhances learning outcomes through tailored education in broking and other areas of insurance."
Willsford said that the new courses have also seen a greater collaboration with industry which will see content focused to industry needs.
"We have also redesigned our courses in collaboration with industry so that they are now more focused on job role competencies to develop the skills and knowledge that professionals need.
"This provides students with more concentrated learning in one area over a shorter period of time.
"At the end of the Units, students will also undertake new forms of assessment, which are more rigorous and based on real life scenarios that brokers and insurance professionals will encounter. This means that students demonstrate a higher level of knowledge and skill, which supports strong analysis, problem solving and decision-making.
"In short, the Skills Units are not only new and innovative but offer better and future-focused learning outcomes – all of which is better for individuals, business, clients and customers."
Val Phinn, director of The Finacial Services School, told
Insurance Business
that she backed the need for more collaboration within the industry.
"Greater consultation with 'grass roots' members of the industry; for too long the training framework on which qualifications courses have been structured has been based on repetitive, process driven competencies, this has made it extremely difficult for RTO's such as ours to integrate the technical insurance training which our clients tell us is needed.
"It is my personal view the consultation process in the past has been flawed and aimed more at upper management level rather than those who work in the field."
Managing director of
Gold Seal
,
Sheila Baker
, said that the deal will be a good thing for the industry and backed the partnership to be a good thing for broker education.
"The bottom line is anything that improves the standard of broker education is a good thing by us.
"Gold Seal is hopeful that the new arrangement between ANZIIF and NIBA will result in a stronger focus on delivering education that brokers' value and helps them in their jobs rather than worrying about which body is more important."
Willsford said that the future is bright for broker education and stressed that the new ANZIIF Skills qualifications will meet the needs of brokers looking for new and innovative content.
"The ANZIIF Skills Units are at the forefront of education innovation.
"They have been designed based on the latest research on education and pedagogy and in collaboration with industry on the skills and competencies their workforce will need in the years to come."