Brokers caught up in Ottawa shooting | Insurance Business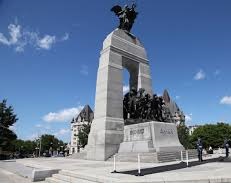 Delegates at the Insurance Brokers Association of Ontario (IBAO) convention have been tweeting from their hotel and convention centre as Canada's capital was plunged into lockdown following the fatal shooting of a soldier who was standing guard at the National War Memorial.
According to reports and the
Toronto Star
, the soldier was shot dead by an unknown gunman, who then moved to nearby Parliament Hill and opened fire inside the Centre Block.
The gunman in the parliament building was shot dead and Prime Minister Stephen Harper who had been speaking nearby, was safely removed.
MP Tony Clement tweeted that at least 30 shots were fired.
The CBC is reporting that there are five people in hospital, with four in stable condition.
A number of IBAO delegates, some of whom had been setting up their booths in the centre, while others were booked in at the Westin Ottawa Hotel, tweeted that their buildings had been placed in lockdown and were urging everyone to remain indoors.
One broker had a message for friends and loved ones back home: we are safe.
"Things are still very unknown here in Ottawa… but it is a very bad situation," Cory Young, the COO of Rhodes and Williams Insurance told
Insurance Business
.
"All members of the convention at this point have been confirmed as safe."
The IBAO tweeted that the convention centre would be closed for the evening and the exhibit hall will be closed for the night.
The attack follows one in Montreal on Monday when a convert to Islam ran down two Canadian soldiers with his car, killing one, before being shot dead by police.
While no one has claimed responsibility for the Ottawa or Montreal attacks, two US officials said US agencies had been advised the dead gunman was also a Canadian convert to Islam,
Reuters
reported.