Brokers could form 'coalition' to profit from untapped insurance sector | Insurance Business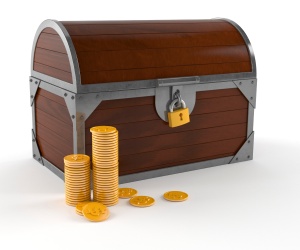 The growing Muslim population in Australia could present new untapped growth opportunities for insurers and brokers willing to provide Shariah-compliant insurance.
Takaful insurance – or cover that complies with Islamic principles – is already gaining traction in the UK. Brokerage Willis, for example, recently added to its line of takaful insurance products with the UK's first Shariah-compliant insurance for real estate investors and companies.
Some global insurers including
Allianz
and Tokio Marine have takaful lines in the Middle East, but pundits claim it could be an untapped resource of profit in Australia for brokers and insurers.
According to the Australian Bureau of Statistics, the number of people reporting a non-Christian faith grew to 1.5 million between 2001 and 2011. Of those, one of the fastest growing religions was the Islamic faith, which increased by 69% to 476,300.
Additionally, separate research suggests that Muslim communities tend to be underinsured or uninsured.
Takaful expert Jamie Reid, consultant at Finity, suggested to
Insurance Business
that takaful insurance could launch in Australia through a global insurer creating a subsidiary and possibly a "coalition of community-based brokers" who know of Islamic groups and businesses in their local areas.
Takaful insurance operates via two models: the most common model in western societies – wakala – and Mudaraba. With the former model, the policyholder pays their premium into a policyholder fund, operated by the insurer. The insurer charges a fee, which is used to run the insurance operation. If the operator's expenses to run the program is less than the fee it charges, it makes a profit.
Reid said there are both challenges and advantages to offering takaful [wakala] insurance. He explained that the number of Muslims in Australia is still relatively small and the overheads involved in running such models are larger than running conventional operations.
He also pointed to regulatory issues: "[Takaful insurance providers] would have to break the mould in working their way around the regulations which are designed for conventional insurance."
However, Reid explained there are mitigating factors too, including the fact that the Muslim population is growing. He added that ethical companies may seek to invest in takaful insurance companies too and that takaful insurance is not a million miles away from conventional insurance.
"The roots of general insurance are in mutual in communities. They are built on people pooling money for cover."
Whether Australia could become a home to takaful insurance depends on how much the Muslim community continues to grow in Australia and finding a way to manage the substantial overheads involved in takaful, which is why he suggests a large insurance company setting up a subsidiary.
Allianz Bahrain provides takaful insurance but the Australian subsidiary has no plans to introduce it.
A spokesman for Allianz Australia said: "It is hard to see it being provided by mainstream insurers any time soon due to the nature of the arrangements, that is, that the product does not generate 'profit' for the provider in the traditional sense, and this means that a separate insurance 'pool' would need to be established based on takaful principles to ensure a financial return could be generated without compromising those principles.
"In addition to the challenges indicated, because a separate takaful insurance pool would need to be established, issues of scale are particularly relevant, which means there would need to be significant unmet demand for such a product and there is no evidence that this exists in Australia."