Brokers demand insurers focus on claims turnarounds | Insurance Business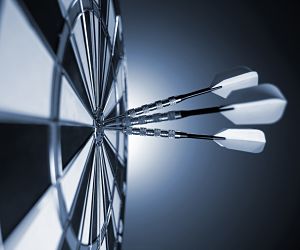 The market's insurance brokers have united in I
nsurance Business'
recent
Brokers on Insurers Survey
to call for a focus on claims turnarounds.
In the second annual survey, brokers rated claims turnaround times as the most important consideration for their businesses and their clients, putting it ahead of 10 other criteria.
A majority of brokers - 56% - said they felt claims turnaround times had improved across the board over the last 12 months, while 44% of the market disagreed, saying things had gone backward.
Many brokers say online portal upgrades are improving their experience and turnaround times for some (more straightforward) claims.
"Most insurers have improved. Higher staffing levels and access to online portals have made claims handling much easier," one broker said.
However, this is matched by frustration over restructuring, centralisation, staffing and/or offshoring decisions, which brokers say have negatively influenced their experience.
"As some claim departments are now offshore it has played a part in the service levels for claims, which are now below acceptable standards," one broker said. "Insurers have improved turnaround times through consolidating services into large teams, however quality of response has worsened."
"Companies sending claims overseas and national claims centres make it hard to deal with one person, meaning every single person who looks at it has to read through the file and decipher it," said another.
Brokers were in no doubt of the importance they play in ensuring claims are handled effectively. "Without our assistance many claims would not be settled correctly or within realistic time limits," one said.
Brokers begged insurers to take a 'common sense' approach to claims, wanted to deal with claims handlers who could be 'accountable' and knowledgeably discuss and assess their claim, and are incensed if they think an insurer is being inflexible with policy wordings. Many of the worst experiences cited by brokers in the survey were the denial of claims they saw as legitimate.
"On balance it still seems to be the case that some insurer claims departments look for ways not to pay claims. This is in many cases because there are very few claims staff with experience around," said one broker.
Insurers should be in no doubt. This is the area most critical to their broker business partners. "The insurers that provide good service are first and foremost in my mind at renewal," one said.
Brokers scored the importance of claims turnarounds on a scale of 1 to 5 at 4.82, ahead of 'overall service level', which was rated at 4.65.
For the full Brokers on Insurers Survey results and to find out who won the coveted Insurer of the Year rating, see Insurance Business' latest issue 3.3.