Brokers do not have business plans: Report | Insurance Business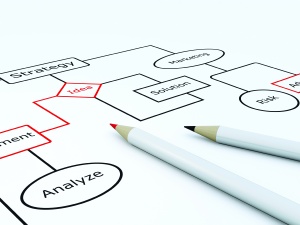 The majority of brokers do not have a business plan, even though having one will demonstrate compliance with
ASIC
regulatory guide RG104, according to HR and Compliance consultancy,
Gold Seal
.
The finding comes from Gold Seal's learnings from hundreds of insurance brokers and intermediaries, and it led managing director
Sheila Baker
to challenge brokers, at the recent Insight Insurance Group annual conference, to use plans and benchmarks to help get a clear picture of where their business was heading.
The presentation was based on the
Macquarie Insurance Broking Benchmarking Report,
which looked at financial performance, mergers and acquisitions and the industry outlook.
Brokers were encouraged, in a time of intensive merger and acquisition activity, to look at what they want to achieve and determine how they are going to achieve it. Broad strategic objectives are likely to fall into one of three categories:
Growth - define where growth will come from and plan together how to achieve it - for example, new products or schemes, new target markets or hiring of staff for business development
Buy – engage other parties such as forward thinking banks and lawyers, and whomever else may be required to finance and resource the new purchase
Sell - prepare for due diligence and do some work on determining the business' market value
With regard to the benefits of writing a business plan, Baker said: "If you don't already have a business plan, write one. Even if it stresses you out to do it and takes you all the hours that God gave, it will change your outlook. It will force you into thinking about what you plan to do with your business. Use your team to help you. Somebody will have better typing skills or financial skills or English expression skills or whatever you need – use them to help."
Baker recommends business plans and associated key performance Indicators should be shared with the team. The team's key performance Indicators should flow from the strategic goals that have been set for the company. They should also identify support and resources that will be needed to fulfil the plan and where it will come from.
She added, tongue in cheek: "What you plan to do with the business doesn't need to be a secret, not from your tried and true team - unless of course you intend to close it down and put your employees out of work, in which case I suggest you keep it utterly shtum!"
Gold Seal's findings in the marketplace indicate that the majority of brokers do not have a business plan, even though ASIC's RG 104 clearly states "having adequate technological and human resources is crucial to your ability to demonstrate the capacity to carry on your financial services business in full compliance with the law and to supervise your representatives".
It also requires intermediaries "to have measures to ensure that you have adequate resources on an ongoing basis".