Brokers face challenges from hardening market | Insurance Business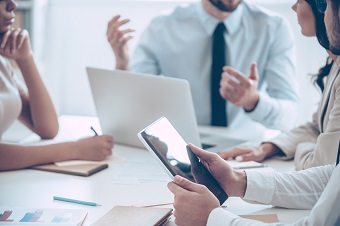 While the insurance market is finally showing signs of hardening in several classes of business, it may not be all good news for brokers.
Rising prices bring the role of the broker into greater focus for clients as they start to feel more of a pinch on their insurance purchases. With broker fees and commission adding to prices, there are plenty of challenges ahead for brokers as the market begins to turn.
According to
Robert Kelly
, managing director and CEO of Steadfast, brokers need to be able to pick their battles when it comes to pricing.
"The challenge for brokers is to actually time whether or not to hold their line on behalf of their clients and go to the clients and say; 'OK this is the market and we've got a good deal.'
"There are still some variations in the market and if you do hold your line and a client goes to a competitor, they are probably still able to, in some cases, do better than the price you may put through," Kelly told Insurance Business.
Want the latest insurance industry news first? Sign up for our completely free newsletter service now.
While Kelly admitted that brokers have long been calling for an end to one of the worst markets in memory, confronting a client with an increase in their rates and hoping that they stand by you is "the hardest challenge at the moment."
"It is very difficult in small to medium enterprise broking to be emphatic on that because you have got to try and keep your client base," Kelly continued.
For
Mark Searles
, managing director and CEO of
AUB Group
, the challenges for the broker community remain to be seen.
"I think it depends what the nature of the hardening looks like," Searles told Insurance Business.
"If it is rational pricing behaviour, the people that set the prices are putting in reasonable increases and not silly ones. From a broking point of view it is passing that through to the client and having that conversation to say 'this is covering claims inflation' and whatever else.
"If we start to see silly behaviour, ridiculous or very high levels of rate increase going through, that makes life difficult to explain."
How price rises in the market play out remains to be seen as insurers in their half yearly results have mentioned increases in certain lines of between 3% and 5%.
For Kelly, as prices rise, the broker's relationship with their client becomes all important.
"This is the true time when a broker's relationship with their clients becomes paramount to their success," he stated.
Related stories:
Premiums to soar after pair of fires
JLT believes market turn is "inevitable"