Brokers get online champion | Insurance Business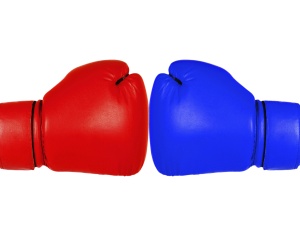 A former broker has promised to paint brokers as "knights in shining armour, guardian angels" and "a friend when you're in need" through an online social media campaign and soon to be launched website.
Get Informed director Kate Fairley says the site and social media push aims to change consumer perceptions of the general insurance industry using videos, peer and client reviews and social media.
Fairleys says the industry has been demonised and consumers have been conditioned to believe they don't need a middle man anymore and the website will try to change this way of thinking for the benefit of brokers and consumers.
"Get Informed wants consumers to be insured, adequately, through general insurance brokers, because that's where they're going to get the best products, the best advice, and the best coverage in the event of a claim," Fairley says.
The site, which will launch in mid-March, will be pitched towards consumers, particularly those familiar with social media and searching for information and services online. It will provide information about what insurance is, how it works and why it is best purchased via a broker as well as describing what a broker is and how they work.
Consumers will be able to search for brokers on the site who have elected to sign up and also rate those who are listed. Brokers who sign up will be charged an annual subscription to be listed on the site with each brokerage receiving equal representation on the site.
Fairley says interest for the service among brokers is increasing with many still considering how to use social media in their business and Get Informed plans to use it as active advertising against direct insurers.
"We aim to compete this way because it has a low cost basis and reaches many people who no longer rely on or trust paid advertisement and prefer peer recommendations from Facebook, Twitter and YouTube."
"I am a broker and understand the need for self-promotion and the site will allow brokers to use their own client networks to generate reviews and referrals."
Late last year Insurance Business Online found that most brokers felt that mainstream media did not treat them fairly with 87 per cent of voters responding to an online poll answering in the negative.
This reflects wider sentiment held by consumers with Choice given a Shonky Award to the entire insurance industry in October 2011 while in April 2012 insurance brokers were rated among the least trusted professionals in Australia.