Brokers granted amnesty to refund policyholders fire services levy | Insurance Business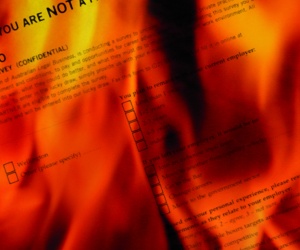 Twenty insurance brokers and six underwriters who unlawfully charged Fire Services Levy (FSL) after 30 June 2013 have been granted an amnesty by the Victoria's Fire Services Levy Monitor to refund policyholders by 31 October.
The Monitor has written to the concerned parties and says NIBA has agreed to communicate details of the amnesty to its network of member brokers.
Investigations by the Monitor's office found that the FSL was unlawfully applied after 30 June, 2013, by some brokers as a consequence of processing adjustments to policies taken out prior to 1 July, 2013.
A statement said the Monitor's office was "astonished" to find that in one case, FSL was being charged 11 months after its abolition; however, unlawful charging of FSL is not likely to be extensive in either the number of policies.
The Monitor, Professor Allan Fels said: "I have advised brokers and underwriters that the charging of any FSL after 30 June 2013 may constitute a breach of the law.
"I'm not satisfied that brokers concerned have paid sufficient attention to their obligations under the law to avoid charging FSL after 30 June 2013.
"Any broker or their underwriters who have charged FSL after 30 June 2013 and do not arrange for refunds to policyholders by 31 October may be subject to enforcement action."
In most cases the policies were taken out to cover construction and building projects commenced in the 2012–13 financial year. It is understood that adjustments to policies were made due to either changes in the estimation of the amount insured upon completion of the building projects, or the period of building works – and required insurance – extending beyond 30 June, 2013.