Brokers halted by 'unimpressive' market growth | Insurance Business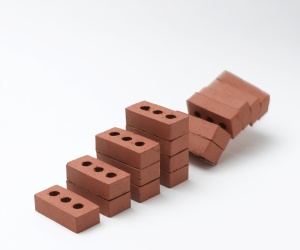 New research from financial services market research consultancy Finaccord reveals that while the levels of market concentration among commercial non-life insurance brokers in Australia are still lower than in most European markets, a trend towards more consolidation is now underway.
The market for commercial non-life insurance broking in Australia is estimated to be worth $1.92 billion in terms of broking revenues in 2012.
Australian brokerages recorded a nominal compound annual growth rate of 3.3% between 2008 and 2012. However, when adjusting for inflation, commercial broking revenues grew by a compound annual growth rate of only 0.2% in real terms.
The country's top 10 brokerages in terms of revenue have 63.1% of the overall broking market share, lower than the 67% the top 10 have in Europe, meaning smaller brokerages in Australia are performing competitively.
"[Australian] brokers have a very strong presence in the intermediation of commercial non-life insurance," said Bernd Bergmann, a consultant at Finaccord.
"Historically, there has been only a moderate degree of competition from agents in commercial lines, and online and other direct providers have so far not made much progress in undermining the dominance of brokers among business customers.
"But while brokers can defend their share, there is little room for them to grow further collectively as a distribution channel. Combined with the fact that growth in the underlying market for commercial insurance has been mostly unimpressive since 2008, the most obvious way for individual brokers to grow in these three markets is through mergers and acquisitions."
Bergmann said the general strength of the Australian broker channel has tended to coincide with a relatively high degree of fragmentation and this phenomenon has also been the result of regional specialisation.
However, the traditionally fragmented structure of these markets is being challenged increasingly as mergers and acquisitions are starting to bring about a higher degree of consolidation.
In Australia, major driving forces behind consolidation include not only the major global brokers such as Aon, Marsh and Jardine Lloyd Thompson but also domestically-owned companies like OAMPS and Austbrokers. The latter has been particularly active in expanding its business through acquisitions in recent years and it held stakes of 50% or above in 41 individual brokerages by the end of 2011.
"There is stronger momentum for mergers and acquisitions among insurance brokers in Australia than in most European countries. If these trends continue, the levels of market concentration in these three countries are likely to match the patterns generally apparent in Europe in the foreseeable future", added Bergmann.
---
MORE NEWS