Brokers have nothing to fear from tech giants, says industry expert | Insurance Business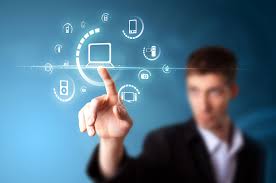 An industry insider says Australian brokers have nothing to fear from disruptors such as Google, Facebook, Apple or Amazon entering the insurance space – for the next five to 10 years at least.
Scott Guse,
KPMG
's Asia Pacific Head of Insurance Accounting spoke to
Insurance Business
about the results of the Fujitsu European Financial Services Survey 2016 which revealed that almost 20% of customers would buy insurance products from digital giants not currently in the space.
The survey also found that the figure was even higher in the UK, with 23% happy to ditch traditional insurers if the opportunity arose.
However, Guse said there was no reason for brokers in Australia to panic just yet.
"At the moment, the likes of Google and Amazon aren't active in the insurance space here in Australia. They are certainly growing in activities in the foreign jurisdictions – mainly the US and UK– but they haven't gone down the route on any large scale of setting up their own insurance companies. So really what they've done is facilitated the distribution of insurance." he said.
Guse also said digital giants such as Facebook, Google and Apple provided channels that insurance companies could leverage to attract customers and policy holders, such as aggregated and price comparison websites, which provided a platform for browsing and purchasing.
"So effectively they act as a distribution agent for insurance companies rather than setting up their own insurance company", he said.
"The major insurance companies here in Australia don't want comparison websites or aggregators, so if you look at ones in Australia that already exist such as Compare the Market or ISelect, none of those websites have any of the major policies on there as the big companies won't let their products be sold on those websites because it cuts them out of the distribution platform selling equation."
He said the UK went down this route about 15 years ago and most insurance companies were quick to jump aboard, but it's the comparison websites that have ended up with the brand name rather than the insurance companies.
"The good news for the brokers here is that the major insurance players have independently decided not to let their products be sold on these websites", he said.
"Compare the Market and ISelect have fairly decent brand names but they haven't had the ability to sell any of the majors – so if you look up those websites, you'll see that there are only a few products on those sites and a number of them are their own products."
He said while the industry certainly needed to respond to disruption and Google, Apple and Amazon were so big that it was inevitable they would enter the Australian market at some stage, in the medium to short term, it would be business as usual for brokers.
"Eventually one of the main insurance companies will probably break ranks and sell their products through those channels and get a jump start on the market, but I don't see Google or Facebook seeing Australia as a huge market to attack at any point soon," he said.
"They're already making enormous amounts of profits through advertising revenue from insurance companies, so they don't want to cannibalise that and the Australian market isn't anywhere near as huge as the European or US market and they will certainly tackle those markets first."
"It's hard to pinpoint a timeframe, but I don't see any issues for at least five to 10 years down the track in Australia."