Brokers' hunger for acquisitions getting stronger | Insurance Business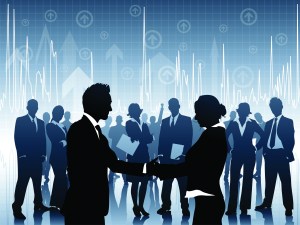 One in five brokerages are looking to buy or sell their business at present, according to new research.
Macquarie's
2013 Insurance Broking Benchmark Report
has revealed that 22% of brokers now class themselves as a 'willing buyer or seller' – up from 14% in 2011. It also found around one in five businesses had made an acquisition in the past 24 months – consistent with the findings in 2011.
"We consider these changes to be the result of the changing acquirer landscape," said the report. "Wider structural options are now available for a full or partial sale with attractive price multiples being offered."
Macquarie's survey also found that 83% of insurance broking businesses increased their revenue during the last financial year. Most firms remained highly profitable, reporting an EBITDA increase to 25% of revenue, up from 20% in 2011.
Rachael Lavars
, head of the insurance broking segment for Macquarie Business Banking, said the ongoing growth is testament to the resilience and professionalism of the industry.
"The continued growth across the industry really demonstrates the professional approach insurance brokers take to doing business, their passion for the industry and their ability to build strong, long-term client relationships," she said.
Lazars added that the size of a business made a difference to profitability. This may be acting a driver for the increased appetite for M&A activity.
"Results show that 48% of firms that already had a high revenue1 achieved growth of more than 10% in the past 12 months, compared to low revenue firms2 where only 32% reported similar growth levels. We may see this disparity in performance leading to ongoing consolidation among smaller firms, as they work to become more competitive by adding scale."
Brokerages also have their eyes set on the online arena over the coming years, with 59% of respondents intending to invest in their websites over the next three years, followed by customer relationship management systems at 33%.
"The investment in websites is interesting, especially given that online insurers were identified as a significant competitive threat to brokers' businesses by 59% of respondents," said Lavars.
"Generally, attitudes to new technology were overwhelmingly positive, with a huge 96% of firms agreeing or strongly agreeing that new technology is critical to improving their efficiency, which in turn can grow their business," she added. "I don't believe online sales are going to replace the relationship-driven nature of the industry by any means, but it will be interesting to see how online investment shapes its growth."
Macquarie surveyed 201 insurance broking businesses across the country, including firms of all sizes, from every state and territory, and from regional and metropolitan areas. The full report can be downloaded
here
.