Brokers in North Queensland petition against Fed Govt changes | Insurance Business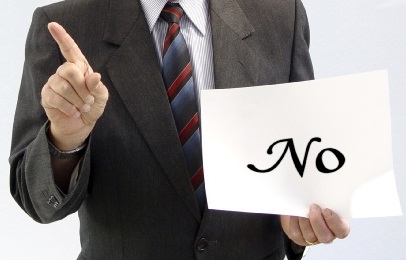 An insurance broker has taken the fight against the Federal
Government
planned changes in North Queensland online as they have set-up a petition to try and halt the proposed introduction of unauthorised foreign insurers into the Australian market.
The petition which is still in its infancy with 30 signees is specifically aimed at the introduction of unauthorised foreign insurers into the Australian market as the organiser say they want to "send our government a clear message that we wish to protect our clients, our industry, our laws and our jobs."
Karen Hardy, director at ACME Insurance Brokers based in Tully, Queensland, set up the petition said of her reasoning: "I was thinking 'how can I get other industry participants interested and riled about our governments proposal whilst sending a unified message to Canberra that we are not happy?' That's when the idea of a petition struck me – it's a simple and convenient way for industry participants to show their support.
"Given the gravity of this announcement – regardless of how improbable its success. For me, it's not about 'this is a furphy and the government will never do it' it's about saying enough is enough."
Hardy, calling the finance minister's announcement "vague and generic," outlined three possible scenarios for the proposed changes regarding UFIs in the Australian market and she believes the worst case could be disastrous.
"Direct and deregulated UFI offerings will be catastrophic to the whole of the Australian Financial Services Sector. If our government were to allow direct access to UFI's into FNQ without stringent regulation and ongoing monitoring I fear that all Australians will suffer.
"I see a plethora of shoddy providers flooding our market with products that seem too good to be true, leaving consumers unprotected and susceptible. I see our local insurers retreating from 'disaster prone' areas as they will be able to argue that alternatives are available, along with the collapse of the 'Industry' as we know it."
Hardy wants as many signatures as possible saying: "General Insurance (insurers and brokers) generate around $60bn revenue per annum and directly employ around 45,000 individuals. That's a lot of tax revenue lost if we were to disappear. It would be amazing if even half of all the individuals working within our sector logged onto my petition in support. Wouldn't that be a fantastic show of solidarity!?"
In terms of alternatives, Hardy acknowledged that cost is "largely out of our control" when it comes to insurance premiums in North Queensland but, she believes that a different approach could work best.
"There are quite a few ideas being floated at the moment that are plausible at a national level, my favourite being a "Disaster Levy" applicable to all insurances – say 1%, to be pooled and utilised by all, not just FNQ. This combined with the abolition of Stamp Duty as was supposed to occur with the advent of GST would afford consumers instant savings."
If you would like to sign the petition, it is available
here
.