Brokers must get it right on D&O to stay out of jail | Insurance Business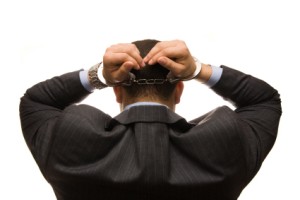 A leading insurance lawyer has warned brokers to ensure they are up to speed with the technicalities of writing directors and officers (D&O) insurance, or risk legal action.
Mark Brookes, partner at Cartner Newell, is concerned brokers are at risk if they're not careful when arranging D&O policies.
"Brokers need to know their clients – especially their needs and exposures," he says. "Brokers also need to keep well informed about the policies they recommend and have access to a good range of underwriting options for different client needs".
When recommending policies, brokers should pay close attention to any exclusions and monitor how policies in the marketplace are evolving, for example in relation to D&O, said Brookes.
"If directors are at all concerned about the solvency of the company, recommending a policy with an insolvency exclusion would obviously be unwise. Another area that can be problematic is the wording of conduct exclusions. While you wouldn't expect directors or officers to be covered for dishonesty or fraud, the wording of some policies excludes criminal or unlawful acts - there can often be debate as to what constitutes a criminal or unlawful act, for example in the context of a breach of operational health and safety laws or environmental protection legislation".
In situations where there is no clear judicial guidance on how a particular exclusion will be interpreted, Brookes suggests that brokers should identify any areas of concern and resolve any ambiguity by seeking confirmation from underwriters about the extent of cover well before the policy is entered into.
Brookes also says brokers should be conscious that the definition of 'officers' can extend beyond board members and senior management, highlighting that anyone acting in an advisory capacity to a board could potentially be caught by the Corporations law.
Ultimately, brokers need to ensure they thoroughly understand what they are selling, says Brookes.
"Brokers should ensure they enjoy the benefits of the education available through their various professional bodies. Underwriters are also generous with their time in explaining their products through seminars and workshops," he says. "It can be difficult to find the time when you're busy – but it's even more risky to sell products you may not fully understand."
To find out more about writing D&O and management liability insurance, see issue 2.3 of Insurance Business, out now. Make sure you never miss an issue by subscribing today.