Brokers need to face online challenge by going online too | Insurance Business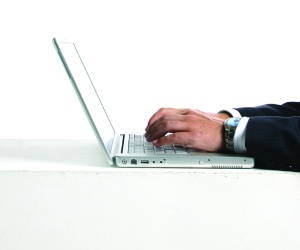 Brokers need to play a leading role in shaping the online insurance space or risk being marginalised even further by those who are already operating in that space.
In the second of this week series examining broker's responses to online insurance Affinity director Jacob Ross and TradeRisk managing director Shane Moore say brokers should be fighting fire with fire in the online insurance space by shaping that space with directed and targeted broker offerings.
"The easiest way for a broker to tell a wide audience about the value of broking advice is to broadcast it online via their website and social media channels. Our website is about convenience for our clients but when you dig deeper there is a huge amount of information for prospective clients on the value of using a specialist insurance broker," Moore says.
Getting the message out about the benefits of consulting a broker is the responsibility of brokers who cannot take a passive position of waiting and expecting clients to come to them says Ross.
"It is up to brokers in the SME space to be actively involved in the educating businesses and their owners as to what insurance they need and how a broker can help them find the appropriate cover."
"They need to be using the traditional methods of networking through chambers of commerce, business groups and referrals as well as becoming involved online and create advice based and client friendly spaces," Ross says.
"Brokers need to take some responsibility at the local level and if they are involved in providing insurance advice in a specific area or speciality then they need to market to them. If brokers are not telling clients what they do, who will?" Ross says.
According to Moore this requires a deeper look at what brokers do with their own online presence and how they go about marketing themselves, including telling potential clients why using a broker is wise choice.
"The problem is that most insurance broker's websites are completely useless at attracting new clients. They often present nicely from the front, but they do nothing to educate the client on what the broker can offer other than a range of products."
"Make sure that the front page of your website actually conveys the fact that you can help a client with good advice as well as helping them to find a suitably priced package. Clients need to know that good advice and good pricing aren't always mutually exclusive," Moore says.
In getting this information out to clients Moore says brokers should be using the same tools that are being used by their online and direct competitors. He advocates using case studies and distributing them online and suggests YouTube interviews with clients who have had major claims as a good place to start.