Brokers need to keep pace with drones | Insurance Business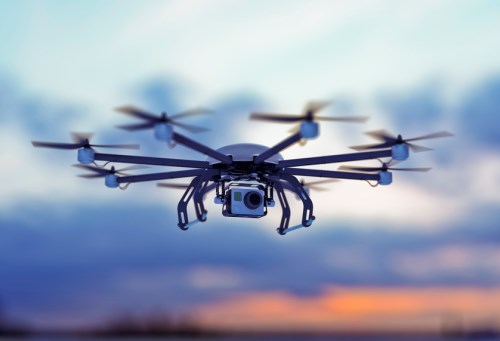 Brokers need to get up to speed on drone technology risks as more businesses in Australia utilise the technology.
One Underwriting recently launched its remotely piloted aircraft (drone) package, aimed at smaller operators using drones for commercial use. The product, soft launched in early November, has so far attracted interest from a number of different industries as brokers struggle to stay up-to-date with the fledgling technology.
Alison Smith, director of One Underwriting, said that brokers will play an important role in the development of the use of drones and drone insurance, which could be a game-changer in many industries.
"It is certainly something brokers do need to get up to speed with," Smith told
Insurance Business.
"There are going to be areas where a company will have a liability program that they think will cover all of their operations and they have got a couple of drones in their kit bag; however, if the broker doesn't know that they are using the drone or what the implications are for putting a drone in the air, the client can be exposed with no cover because they haven't got that aviation risk covered off.
"A client who is not familiar with that could use a broker's advice to navigate their way through it."
Despite the fact that some smaller operators using drones will have a tendency to go direct to an insurer, Smith believes that brokers will have a massive part to play in advising clients as to what their exposures are.
The use of drone technology brings with it a host of liability issues. Not only will businesses need to insure the hull of the drone but liability issues will also impact commercial operations.
One Underwriting has been developing its drone product since May this year, when a trip to London brought the business together with a syndicate with aviation expertise. With other drone products already available in the Australian market, Smith noted that focusing on smaller operators sets the policy apart.
Smith estimated that there are between 500 and 600 registered commercial drone operators in Australia in a variety of industries, from agricultural to real estate, and engineering to photography.
With the Civil Aviation Safety Authority (CASA) relaxing its regulations about the use of lightweight drones for commercial purposes earlier this year, Smith noted that the technology could be set to take off.
"From a writing premiums perspective the sky is the limit," Smith continued.
"It depends on how many people buy drones, whether they want to insure them and the liability associated with them, how many claims occur and what that does for pricing."
Related stories:
From ride-sharing to flight-sharing
Drones could cost businesses millions