Brokers offer 'starting point' in fraud detection | Insurance Business Australia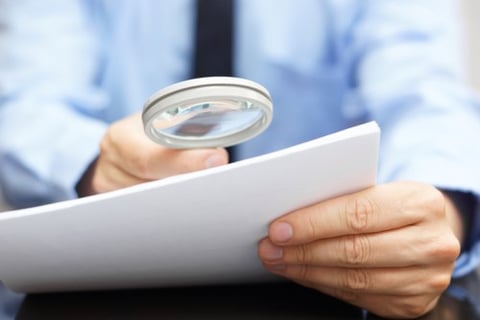 Brokers offer the insurance industry a simple starting place when it comes to looking to reduce fraud, one expert has said.
Keith Swanson, director of Asia Pacific fraud and security intelligence for international firm
SAS
, said that extra vigilance from the broking community could help lessen the impact of fraud.
"For many policies sold, and at times into the claims service provided and premiums collected, brokers serve as the 'front line' – acting as the 'relationship' between a policyholder and the insurance company," Swanson told
Insurance Business
.
"In such a role, brokers are asked to balance between customer service, customer advocacy, commercial obligations and financial and performance recognition.
"Extra vigilance by brokers to make sure customers provide accurate information serves as a simple place to start in driving better outcomes."
According to the Coalition Against Insurance Fraud, the practice steals US$80 billion a year across all lines of insurance, comprising about 10% of property- casualty insurance losses and loss adjustment expenses each year.
While fraud numbers may be skewed towards personal lines, Swanson noted that the practice is evident in different forms in the commercial space.
"Fraud, and more broadly claims leakage, misinformation and over-servicing, that can affect premiums and claims, are also present in commercial lines," Swanson continued.
"Whether this comes down to underreporting employees that drive workers' compensation and disability insurance premium quotes, to overstating losses and damage at the time of a claim, or overservicing, these contribute to the overall challenges facing the industry."
Earlier this year, the New South Wales Government announced an overhaul of CTP in a bid to lessen the burden of fraud on the market. Yet Swanson noted that fraud remains a problem across the country and in different insurance markets.
"Many of the patterns within insurance activity, provider costs and fraud concerns are evident across the country, in CTP and beyond," Swanson continued.
"If you look at the underlying incident insured by CTP being bodily injury, you can cast the net wider and see large premium increases in workers' compensation and related coverage schemes that, at their core, are about injury and related services provided to address such injuries.
"The NSW dialog isn't just about fraud – it's also about premium increases higher than cost of living/inflation that play to affordability, value for money, the so-called 'super-profit' questions, and the actual level of benefits making it down to the those insured that have truly been injured.
"Improper and fraudulent claims and related payouts are one of the noticeable pressures impacting these price rises and benefits being delivered to genuine victims."
Related stories:
'Poorly organised' insurers present organised crime fraud target
New legislation may lead unions to raise insurance for officials