Brokers offered scholarship opportunity | Insurance Business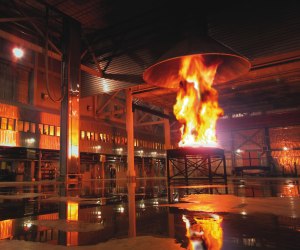 A commercial property insurer is providing insurance brokers with the opportunity to win a scholarship and have a once in a lifetime experience at a science research campus in the US.
Affiliated FM is once again offering a once in a lifetime experience for a broker to learn more about the science of property loss prevention at the FM Global Research Campus in Rhode Island, USA.

Last year's winner, Tyson Vickery from Marsh, commented: "Visiting the Research Campus allowed me to understand the science that sits behind what the Affiliated FM Engineers share with us the broking community and their insureds. Clients have an option to be vulnerable and in many instances simple, cost effective risk management techniques can be implemented to minimise and prevent loss."

Fires, explosions, cyclone-force winds and flying debris are all in a day's work at the 6.5 million m2 FM Global Research Campus – the world's premiere centre for property loss-prevention scientific research and product testing.

Commenting on this year's scholarship, Glen Drinnan, director, Affiliated FM said: "If you have never seen how a handful of dust can create a huge explosion, what at plank of wood can do to a thinly boarded window or how quickly a major warehouse fire can take hold, and how effective sprinklers can be in controlling it, then a visit to the FM Global Research Campus will be a truly eye opening experience.

"The Affiliated FM Scholarship is designed to give one lucky broker a truly unique experience and a valuable insight into what can happen to a building. It will also help demonstrate how the majority of all losses are actually preventable," he added.

To be eligible, brokers must work for an Affiliated FM supporting broker, have worked on an Affiliated FM or equivalent style account, and write a 500 word discussion document on "What is the real cost of a major property loss?". Entries close on 8 March 2013.
---