Brokers react: QBE/Cerno split | Insurance Business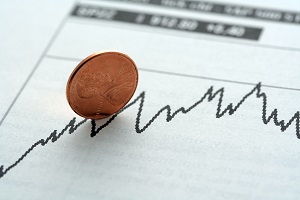 Earlier this week, Insurance Business reported that
QBE will be dropping Cerno
from its loss adjuster panel as of 21 February. The move followed a review of external loss adjusting services, and is part of
QBE
's drive to drive better claims outcomes.
Cerno responded
by saying that it would continue to move forward with transforming the company, warning that QBE's move would result in "less choice and less competition".
But what do brokers think? Insurance Business canvassed views from around the industry.
One broker, who spoke under condition of anonymity, said it should not affect brokers who spread their business among several insurers.
'If you all your business is with QBE then it could affect you indirectly but if you use different insurers then that should not be the case. The level of impact it has on your business, depends on how much business you place with QBE."
Meanwhile, broker Brooke applauded QBE's move in the
Insurance Business forum
.
"As for broker losing choice because a 'giant' adjuster was removed from QBE's panel, I don't agree," she said. "I would think that the broader broker community and specifically us will appreciate and applaud QBE's position to improve the claims fulfilment process."
She also took a hard line on
Cerno
, calling them "the Kodak of the adjusting world."
"It's interesting to hear the rhetoric and motherhood statements thrown around regarding transformation and change management. New people, new direction, new ideas… but in truth [it's] the same fundamental back end management team that didn't manage change when change was needed, even despite the obvious.
"Cerno can compare itself to Blackberry, Nokia, Borders Books and more appropriately Kodak as companies who were dominant in sectors, saw the obvious change coming but failed to act until it was too late."
Finally, a third broker commented that the move wouldn't overtly affect brokers, as they don't get the opportunity to appoint loss adjusters anyway. The broker also doubted the move meant the complete parting of ways.
"If there is a large natural disaster all the major loss adjusters get called out."
QBE adjusts motor assessment process
QBE has also made changes to its motor assessment process- namely making system changes removing the ability for brokers to select Motor Assessing firms of their choice.
From March 2014, the c.ch@nge system release will allow brokers to select just one option, 'request assessment' . At present, brokers can select from a choice of a QBE internal assessor, Innovation Group or AAMC.
QBE says it has expanded the number of internal motor assessors it employs, enabling it to deliver a better assessing service and drive quality claims outcomes.
"Each of our brokers has access to their claims relationship manager at all times," added a QBE spokesperson.
"Our claims relationship managers are experienced claims specialists based in each state, providing brokers with a single point for claims escalations and for providing performance feedback, and act as a gateway for ongoing claims operations, training and strategy."