Brokers reveal biggest talking point of the year | Insurance Business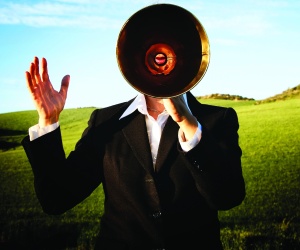 Cyber risk will be the biggest industry talking point of 2016 according to the latest
Insurance Business
survey.
44% of all those surveyed picked cyber as the risk to watch over the next twelve months, leaving it far ahead of other risks such as technology and innovation (17%) and natural disaster (16%), which rounded out the podium.
Kym Beazleigh
, national underwriting manager, corporate institutions, at
Zurich
Australia agreed with the assestment of brokers and noted that developments throughout 2015 have led to more businesses grappling with cyber risk.
"I think cyber is clearly a topic that is high on every board agenda," Beazleigh told
Insurance Business.
"After the Target breach in the USA, when for the first time cyber security controls were linked to the obligation of the board of directors in terms of a real-life claim example of a data breach, I think ever since then boards of directors have realised that this is a board-level issue, not just an IT issue.
"It is a huge issue because most companies have a lot of interconnectivity between their systems, their service providers and also their customers these days so a lot of organisations will allow customers to log on to their website, use their company website for their function, so I think it is definitely the top talking point for the industry in 2016."
As Australia inches ever closer to mandatory data breach notification legislation, Beazleigh noted that the changing practice may not have the effect on the cyber market that many are predicting.
"I think everybody sees it as the golden goose that will open up a huge raft of enquiries and people looking to desperately place cyber insurance," Beazleigh said of mandatory date breach notification.
"I think it will have an effect, I don't think it will have the effect that people think it will.
"There has been so much education of clients over the last four or five years that a lot of clients are already mandatorily notifying as it makes sense."
Instead, Beazleigh noted that it is a different aspect of cyber insurance which will see more clients coming on board with the coverage.
"I think clients are interested in cyber insurance and the key consideration is reputation and protecting your reputational risk," Beazleigh continued.
"A cyber policy helps you manage a data breach and some of the first party costs associated with a data breach and I think if that financial support to help a company to manage a data breach quickly and efficiently to protect their reputation that is the key consideration as opposed to mandatory notification."
Throughout 2016, Beazleigh said that he expects issues around interconnectivity to come to the fore within the cyber market as more businesses come to terms with their online profile and its scope.
"I think in terms of 2016 you will certainly see a lot more development around how do we deal with the interconnectivity of platforms and systems," Beazleigh said.
"As we all try to become more efficient as businesses, interconnecting with other platforms and other providers and customers is just such a focal point for a number of people to improve efficiency and help with costs, that we need to be looking at how we manage and mitigate that risk to the fact that we are potentially opening up our system and other systems at the same time to hackers to be able to come in and access one platform and be able to find their way into multiple other platforms.
"It is that aggregation of systems and exposure that will be a big development this year.
"How we deal with that, not just as an industry, but how our customers and governments deal with that as well."
What do you think will be the biggest industry talking points of 2016?
Telematics – 3%
Cyber – 44%
Traditional risks – 2%
Natural disasters – 16%
Surplus capital – 5%
Tech/Innovation – 17%
M&A's – 6%
Other – 7%