Brokers reveal social media platform of choice | Insurance Business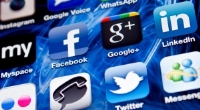 Brokers have overwhelmingly chosen LinkedIn as their social media platform of choice with 60% of those surveyed by
Insurance Business
naming the professional platform as the best social media tool.
Facebook took 14% of the vote and,
Amy Gibbs
,
ANZIIF
's social and digital expert, warned the 17% of those surveyed that called social media a waste of time may face a tough future.
"Brokers face a tough future with the oncoming digital disruption," Gibbs told
Insurance Business.
"As people find more and more of their insurance needs catered to online, particularly by tech-savvy companies, their need (and awareness of) brokers could easily lessen, particularly for less complex personal lines.
"To counter that, brokers need to become those tech-savvy companies. There's still time to be the disruptor and get ahead of the pack.
"In the end, social media is about people and relationships, so brokers are incredibly well placed to take advantage of it, but if they don't they risk being left behind as new entrants prove themselves more attractive to the wishes of consumers for ease, transparency and currency."
Nick Hill, director of an insurance-focused consultancy Hillster Marketing, noted that the power of LinkedIn lies in the connections people can make, which can ultimately lead to more business and better brand awareness.
"If nothing else, every broker should have a LinkedIn profile as a base minimum," Hill told
Insurance Business
"They should connect with all their key contacts and that particularly means those in the insurance world who have a habit of moving companies from time to time and it is a great way to keep in touch with people you have got on with and been able to work well with.
"It is a very good tool for finding target prospects in industry niches and locations. It is a powerful way of connecting with key individuals at your target companies."
However, LinkedIn may not be the answer for every broker as Shane Moore, director at Trade Risk, told
Insurance Business
from his own personal experience.
"In the early days, I used to share our updates on everywhere – Twitter, Facebook and LinkedIn - but it became pretty clear very quickly that Facebook was getting the highest engagement so that's what we started with and more or less ditched the others," Moore said.
"Especially because we deal with a specific client group, they can go on Facebook and see that we know what we are talking about with their specific industry.
"It might not be as relevant for brokers that deal with all sorts of people, it might be difficult for them to use social media in the same way."
Gibbs also noted that the social media channel will depend on the broker but stressed that a 'one-size-fits-all' social media policy is not the way to move forward.
"All social media channels will work for brokers, but approaches must be different for each and genuine effort has to be put in to see results," Gibbs said.
"All social platforms offer benefits, the trick is finding out which works best for your brand, timing and style."
For brokers looking to make their bow on social media, Gibbs stressed that knowing the best channel to reach your clients is paramount.
"First off, you can always ask them," Gibbs said of which channel clients use.
"If you'd rather take a more surreptitious approach, look for existing customers already on social.
"One of the great things about social media is the ability to search for people. Are there groups on Facebook or LinkedIn for areas your clients might work in or geographic areas they live in? Join them – and then genuinely get to know people.
"The other approach which works very well with social is trial and error.
"Try out a few platforms and find out which ones resonate then stick with those, don't be afraid to leave the ones that don't work."