Brokers reveal their biggest challenges | Insurance Business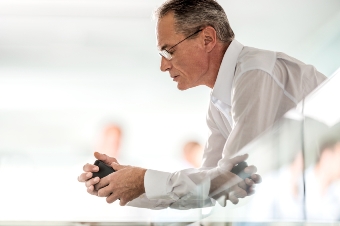 The continuing soft market is the biggest challenge facing brokers, according to the latest
Insurance Business
poll.
With 28% of the vote, the continued soft market is playing on the mind of brokers with direct competition and lack of new business rounding out the top three with 22% and 16% respectively.
Managing director of
BizCover
, Michael Gottlieb, told
Insurance Business
that he agreed with the poll result and noted that the top two challenges are linked.
"As markets continue to remain soft and insurers are unable to achieve a satisfactory return they will look for alternative distribution channels," Gottlieb said.
"At the end of the day intermediaries are better equipped and structured to handle clients and therefore they should not be afraid of insurers going direct. Ultimately clients are looking for choice and insurers can only offer their own products.
"However, brokers do need to be proactive and move into the digital age and create an online solution to suit those customers that have less complex needs and are a little savvier."
Gottlieb continued that in order to stave off some of these challenges and win more new business, brokerages should look at specialisation as a way to secure new clients.
"It is important to be regarded as a leader in a niche area," Gottlieb said, "If you are regarded as a leader you become the point for referrals."
"Choose a group of occupations, a specific industry or type of risk and become known as the best broker in Australia.
"Generalists will continue to be marginalised. It is important to ensure you are adding value in the supply chain which is easier to achieve if you are a specialist.
"If you are simply providing an information or transactional service you are likely to find growth difficult."
Other challenges may dot the horizon but Gottlieb said that brokers will face familiar foes throughout 2016.
"There are always a range of challenges but I don't see anything radically different to the previous few years," Gottlieb noted.
"I don't think insurance innovation in the commercial area has gained enough momentum to be threatening at this stage to the broker market.
"At the end of the day the insurance industry is incredibly large and slow moving. If the threat isn't here right now we are probably talking about a 2017 or 2018 threat rather than a 2016!"