Brokers should take blinkers off about workers comp | Insurance Business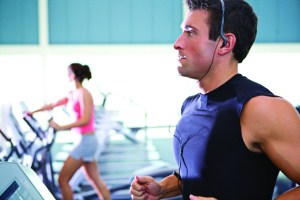 IT firm XChanging has implored brokers not to ignore clients' workers comp needs in favour of more lucrative general insurance business.
Paul Bermingham, Xchanging's Executive Director of Claims and Scott Wilford, National Sales & Service Manager at Xchanging Australia, told insurance Business that brokers should take a holistic approach to clients' needs – including workers comp.
"Some brokers have a somewhat blinkered view when it comes to workers comp – they don't see the big picture of a client's needs and their attentions are very much focused on general [insurance]," said Wilford. "Our aim is to use technology to help them give value back to customers and be a bit different.
"It's the second biggest bill other than wages or materials, and 80% of insurance spend," he added. "Giving brokers the tools and resources to support their customers is important. That makes brokers look even better to their customers. "
Bermingham commented that factoring in workers comp can be a useful business development tool, albeit not an upfront income stream.
"If a broker goes in and can offer a solution for workers comp as well as general insurance needs, they're more likely to retain that customer for longer," said Bermingham. "If you focus only on general insurance and don't provide a worker's comp solution, you're at risk of someone else [who does] swooping in and taking that business."
Bermingham commented that Xchanging's Xoom app can help take the pain out of the process for brokers.
"We can bolt onto the broker's offering, give them the solution and take all the admin away so they don't need to put huge effort into something they don't get commissions from," said Bermingham.
Xchanging's Xoom app for brokers was launched in Australia late last year, with an employer version slated to follow in the next couple of months. Xchanging is also continuing to develop its existing intermediary app, as well as diversifying beyond the workers comp space in Australia.
"We're a technology-led organisation. We have a number of products we're taking to the market that have come out of London. One of our big products is NetSet, which sits in the middle of a number of parties – brokers, carriers, policyholders," explained Bermingham.
"There' a lot of financial movement in that community. NetSet looks at the entirety of who owes whom what and nets it down into a much smaller number and makes one transaction back to everyone. We can make 80% efficiencies in cashflow. We want to bring that into the Australian insurance market."