Brokers should warn clients of Christmas risks | Insurance Business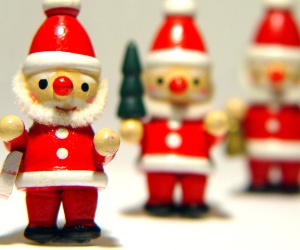 The busy and boozy festive period is a minefield for Workers Compensation claims. Here is why brokers are best placed to ensure their business clients have a risk-free Christmas celebration.
GIO Workers Compensation state that sound planning and robust policies are essential for employers to mitigate these risks, and brokers have a vital role to play.
"The experience of GIO Workers Compensation is that there is an increase in certain types of workplace incidents in the lead-up to Christmas," said Jason Allison, chief workers compensation portfolio with Suncorp Commercial Insurance.
"Functions such as Christmas parties may be fun, but they also bring specific risks that employers and managers need to be cognisant of. Drinking alcohol is not an everyday workplace activity and business owners need to be aware that they remain responsible for the safety and conduct of their employees.
"These functions can carry increased risks of trips and falls, inappropriate behavior such as sexual harassment, and the danger that people will not return home safely," said Allison.
"If something does happen and there's a subsequent investigation from the regulator, an employer that is unable to demonstrate they have a documented policy around the service of alcohol and that they've adhered to their policy, runs the risk of being found negligent.
"It could also leave the employer exposed to substantial common law damages, which can then impact on future Workers Compensation premium rates."
The lead-up to Christmas can be an extremely busy period as some businesses work overtime to complete orders or finish projects prior to the holiday period.
"Rushing to meet deadlines brings the temptation to cut-corners or not follow safety procedures correctly and GIO Workers Compensation has often seen the tragic consequences of taking this approach," said Allison.
"The use of temporary staff who may be inexperienced or unfamiliar with a business's safe working practices brings an additional danger that something could go wrong, so employers need to ensure that appropriate workplace inductions take place.
"As trusted advisors, insurance brokers are in a good position to ensure their clients are aware of the risks and taking steps to mitigate them," added Allison. "With some common sense and appropriate planning the festive season can be safe and enjoyable, as it should be."
---
MORE NEWS