Brokers side with insurers on premium hikes | Insurance Business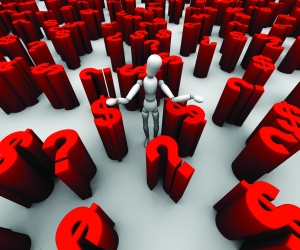 Several broker readers have sided with insurers that are said to be increasing premiums in Far North Queensland so much that residents are at times finding it difficult to afford them.
Last week, after the Queensland Chamber of Commerce accused the insurance industry of "deliberately pricing themselves" out of the market, a number of
brokers sided with insurers
.
In comments posted on the
Insurance Business
form, online reader Bruce said: "Insurance companies can't be expected to keep forking out for homes that are in cyclone prone or flood prone areas and either of substandard construction or in areas where no flood mitigation works have been performed. Insurance is there to protect against fortuitous losses, not inevitabilities."
Another broker, who claims to be based in Brisbane and have FNQ clients, said: "It is a bad business decision to have a lot of your risk in a really dangerous place, so I don't blame insurers for avoiding the area.
"Having insurance isn't a legal requirement, and insurers are businesses, not government charities. We shouldn't force them to take a dive so people can live in danger prone areas."
Ian J added: "insurers cannot continue to rebuild property in an area that historically is subject to adverse weather."
Insurance Business
previously reported on broker Helena Blum's personal sacrifice of lowering commissions to help clients. Many readers admired her compassion but were torn as to whether a legal requirement for insurers to provide cover is the solution.
However, there was some consensus on creating a disaster pool fund as a solution much like New Zealand.
"Australia needs to follow New Zealand's lead (of 1946) and introduce a defined event disaster pool/levy, that works on a first loss type basis capped to a realistic level for residential property, which in turn will flow through to create more reinsurance capital for commercial risks."
Others suggested GST and stamp duty exemption on insurance policies in nominated post codes and a joint arrangement between insurers in Australia to automatically assume a proportion of risk for nominated policies in certain postcodes.