Brokers slam plans for state aggregator as 'short-sighted' and 'mad' | Insurance Business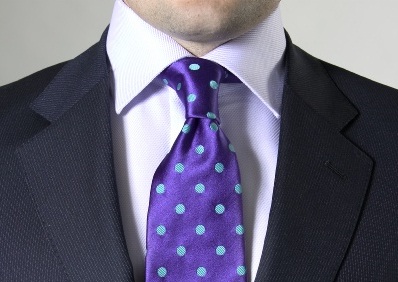 Brokers have criticised Federal
Government
plans to establish a North Queensland aggregator for home insurance, and its move to clarify that brokers can sell policies from foreign insurers, "short-sighted" and "nothing short of madness".
They also panned the plans for demonstrating a "lack of respect" for local insurers and creating new problems for the consumer,
ASIC
and the ACCC.
Senator Mathias Cormann said that establishing a North Queensland aggregator for home insurance and "clarifying that licensed brokers can sell policies from foreign insurers where they offer consumers a better price" will boost competition in North Queensland – but brokers disagree.
David Coe, managing director of Queensland-based North West Insurance, condemned the initiatives as a move that is "nothing short of madness".
He told
Insurance Business
: "It brings in all the changes to be regulated, trained and meet certain requirements and yet now they are looking at allowing brokers to use the authorised insurers market."
Another Queensland broker, Robert Cooper, director of
Cooper Professional Risks
, is also sceptical of the plans. He said an aggregator will do nothing to bring prices down.
He criticised the government for turning the issue of premiums into a political one in an industry that "is not readily held in high-esteem by the community" and "using taxpayers' money for a pointless aggregator site that does not create competition".
Cooper said while using foreign insurers may improve competition, it will also create problems for intermediaries too such as how and where claims are handled.
"Not being licenced for the Australian market basically means the Financial Ombudsman Service is not available for the consumer if they have a problem with a claim."
He also fears that brokers will be lumbered with any problems that arise out of the policy or a claim, adding: "It simply creates a new problem for the consumer and a new one for ASIC and the ACCC.
"It shows how incredibly short sighted this Federal Government is with the insurance industry.
"Encouraging unauthorised foreign insurers demonstrates at the end of the day they have no respect for Australian insurers, actuaries or claims staff."
NIBA CEO
Dallas Booth
took to address concerns over the use of foreign insurers, saying: "While it will be important to see the detail of the Government's proposals, consumers can be confident that insurance brokers will only recommend insurance companies – local or foreign – that they have complete confidence in, in relation to the terms and conditions they offer, the prices they charge, and their willingness and ability to pay claims promptly.
"That's another reason why consumers should seek their advice prior to purchasing their cover. It's the only way for consumers to be fully confident that their insurance is adequately covering them for their own individual risks, and that they will be fully looked after if they have to make a claim on the policy."
The Federal Government is also working closely with the Queensland Government to develop a program of engineering assessments for strata properties in North Queensland.