Brokers slash their commissions to help clients | Insurance Business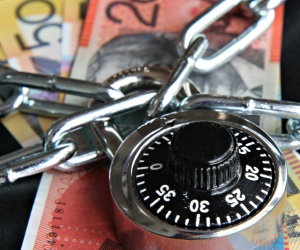 Brokers in Far North Queensland (FNQ) are reducing their commissions in a bid to help their clients purchase adequate insurance.
The issue of rocketing premiums has again been thrust into the spotlight, with the
Queensland Chamber of Commerce
recently accusing the insurance industry of "deliberately pricing themselves out of the northern Queensland market to avoid further exposure to the risk of natural disaster-prone regions".
While insurers have denied the claims,
Insurance Business
spoke to brokers at the coalface of the FNQ market dealing with the very clients who are affected by this issue to find out their experiences.
Helena Blum, principal of Big Tree Insurance in Cairns, and authorised representative of NAS Insurance Brokers, said it was clear policyholders in FNQ are struggling with premium rises.
She explained that clients are reducing the value of their home and contents when they run out of excess options, and that rising premium costs - coupled with businesses closing down - had resulted in policyholders eliminating sections of their policy.
"All parties know this means inadequate insurance and long-term pain for the client in the face of adversity, but what does a broker do when their client says: 'I can't afford to pay this premium?'
"Personally, I have reduced the commission we make from policies to assist our clients through this hardship and I know that many of the NAS brokers in areas of Australia impacted by significant price increases have also adopted this approach - we all need to do what we can when times get tough."
Blum said that FNQ is "structurally sound" following Cyclone Larry and Yasi, and claims from Cyclone Ita have not been excessive. She also spoke of reinsurance rates starting to come down.
However, the market had clearly shrunk, and insurers have been "quick to respond with premium increases and restrictions in appetite in the face of adversity", meaning the client is paying for bad weather that has not happened.
"If an insurer wants to be in insurance, they need to be open for business on a national level, and work their spread across a national level, not just cherry pick the areas or the brokers that provide the best return for their shareholders."
Furthermore, the withdrawal of written business in FNQ is dependent on reinsurers covering the high risk of claims.
"Some of these reinsurers do not have an understanding of the area, our building codes and weather patterns, given many of these companies are based in the UK, USA or Bermuda. The past few years has favoured a trend towards "science" when it comes to pricing and claims assessment, somewhat at odds with the moral and social obligations/commitments these companies make in their annual returns and marketing."
Blum warned that the insurance issues in FNQ can happen in any part of Australia.
Asked what the solution might be, Blum referred to the USA where it is legislated that insurers are required to cover all regions.
"A national approach like this might be something our governments will have to look at, if the insurers can't work it out for themselves. Where the ICA say that they are working on solutions with local and state governments, a lot of people in our area are unsure of what that really means."
She also offered the possibility of multi-agency collaboration, the accurate assessment and pricing of risk, the appropriateness of taxes and levies, the accessibility of insurers, and risk mitigation.
"Only then can change happen," she added.
Express your views by leaving your comments below, and taking part in our poll on dropping commissions to help clients. Click here to take part.
The results of the poll will be revealed next Wednesday.