Brokers to bid for policyholder business on new 'show and tell' website | Insurance Business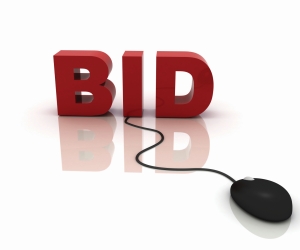 A start-up company has today launched a website that allows customers to anonymously ask sellers to bid for their business in health insurance and plans to extend this service to general insurance.
Social media intermediary Moneytribe, founded by Dr David Urpani and Andrew Coates, will later this year see brokers and insurers compete for policyholders' custom on home, contents and car insurance.
Moneytribe, which describes itself as a "leads generating business using social capital", last year- launched an iPhone app which allows policyholders to set up or join a group or "tribe" according to what insurance products they wish to purchase.
Although sellers cannot bid for customers on the app, customers, depending on the tribe they have joined – for example, a motor insurance tribe in Barangaroo – can find out what policyholders have bought at what premium. This gives buyers an idea of what is on offer on the market.
However, unlike health insurance and mortgage products, customers cannot yet ask brokers and insurers to anonymously bid for their business by starting personalised competitions for insurance products. Dr Urpani told Insurance Business Moneytribe will introduce GI product competitions on the website later this year, adding: "It's all early days."
Asked what industry reaction has been so far, he said: "They say: 'Isn't it frightening that everybody can see what products you are offering?'
"It's the fear of social media but to such concerns I say: 'People are already talking about you on Twitter and Facebook etc."
"Our Start a Competition service enables consumers to request personalised offers tailored to their needs and interests, and they remain anonymous until they see something they like."
Dr Urpani refuted the idea that Moneytribe could be seen as an aggregator with a twist: "Moneytribe is not another price comparison website – it is a social platform that empowers consumers to engage with sellers in an entirely new and customer- centric way where sellers and brokers compete for their business, with offers and advice that are viewable by a wider audience."
Would you be willing to publicly bid for business against other brokers?